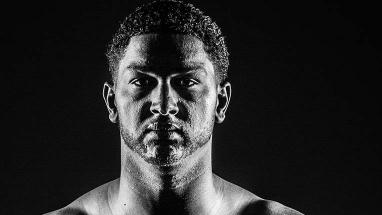 Dominic Breazeale/Photo courtesy of Premier Boxing Champions
Dominic Breazeale of Alhambra is 17-0 with 15 knockouts. Heavyweight champion Anthony Joshua of England is 16-0 with 16 knockouts.
It doesn't take a rocket scientist to figure out that their June 25 bout likely won't go the distance.
"We're two knockout artists, so whoever lands first is going to win," Breazeale said Thursday after arriving in London, where he will challenge Joshua for his title at O2 Arena (on Showtime); Joshua grew up in Watford, Hertfordshire, about 17 miles from central London.
Breazeale, 30, intimated that as soon as he sees fit, he is going to attack Joshua with gusto.
"I am an opportunist and if I see an opportunity, I am going to take advantage of it," said Breazeale, who boxed for Team USA in the 2012 London Games. "If he exposes something or shows a weakness of some sort, I plan to take advantage of it."