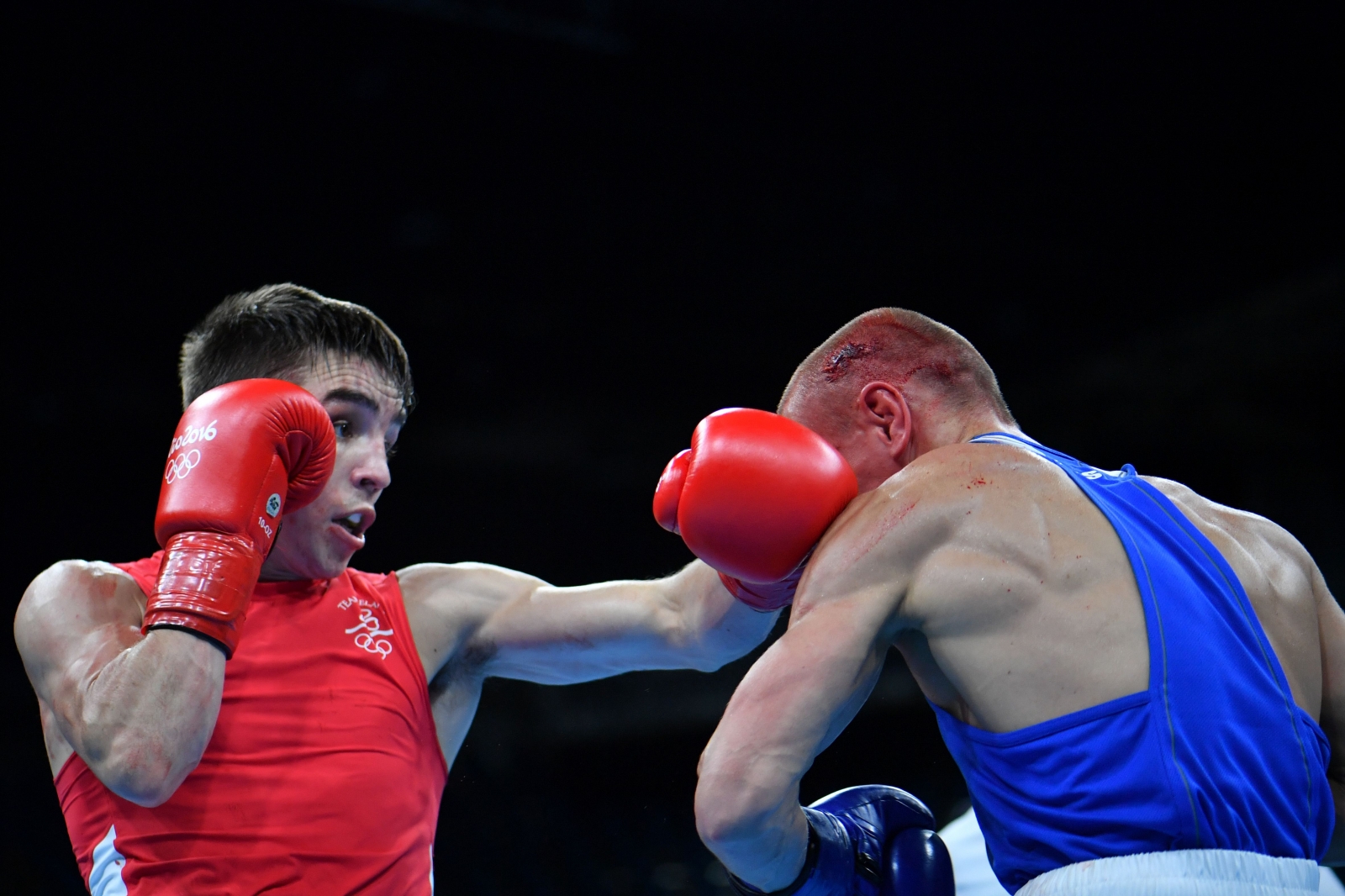 Michael Conlan, left, on Monday signed a promotional contract with Top Rank Inc./Photo courtesy of Getty Images
Promoter Bob Arum of Top Rank Inc. has signed two-time Olympian Michael Conlan of Northern Ireland to a promotional contract. Details were not disclosed.
Conlan won a bronze medal while representing Ireland in the 2012 London Games, but lost a highly controversial decision to Vladimir Nikitin of Russia in the quarterfinals in the recent Rio Games. It was one of many unpopular decisions in Rio.
Conlan, 24, is expected to make his pro debut in early 2017.