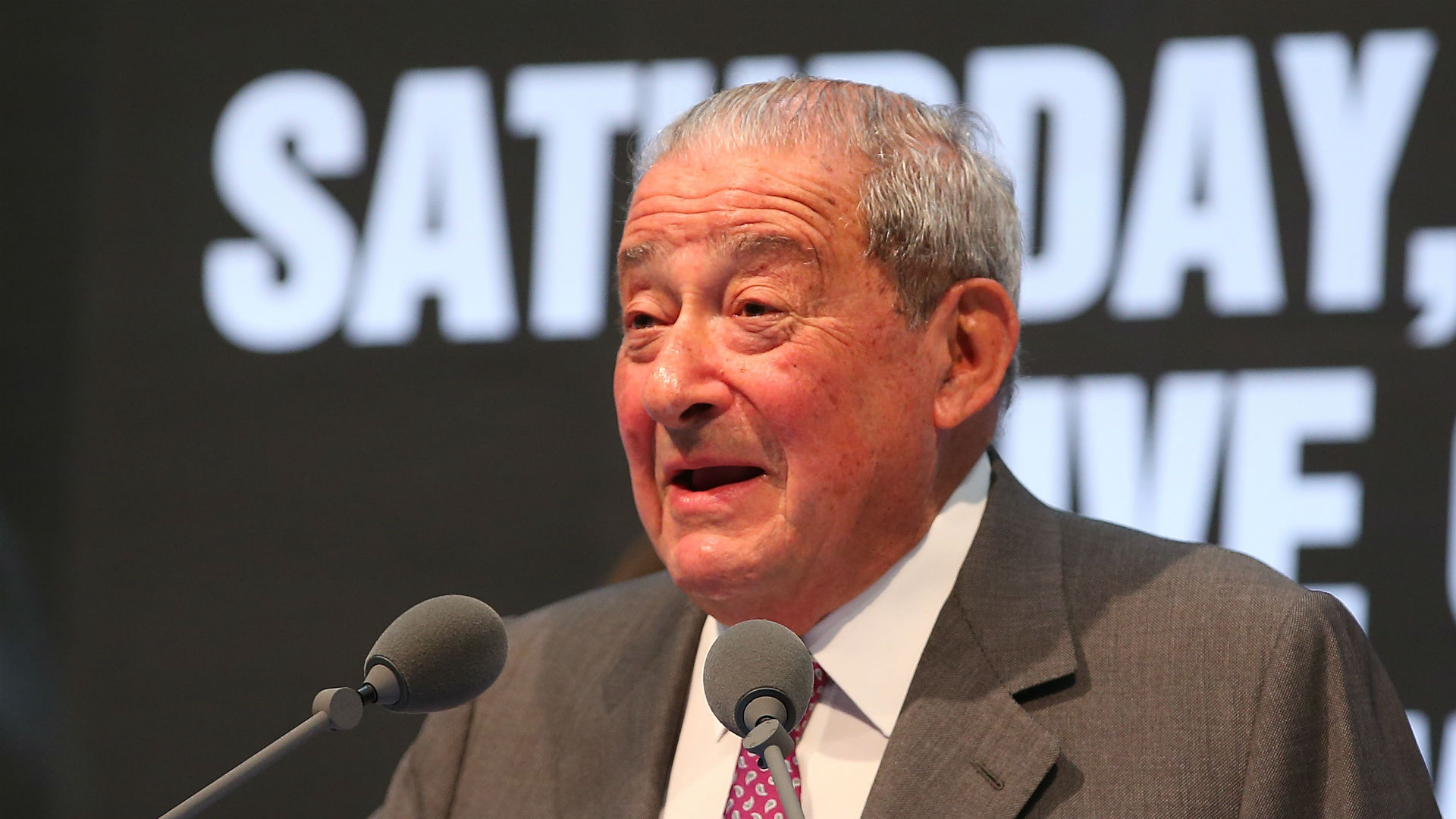 Bob Arum/Getty Images file photo
Longtime promoter Bob Arum on Tuesday played host to a news conference in Los Angeles to formally announce the undercard for the Nov. 5 welterweight title fight between champion Jessie Vargas (27-1, 10 KOs) and Manny Pacquiao (58-6-2, 38 KOs) at Thomas & Mack Center in Las Vegas (on Top Rank pay-per-view, $59.95).
Not one to miss an opportunity, Arum closed the proceedings by talking about how alive and well boxing is – contrary to what some think. It wasn't long ago that an L.A.-area columnist (not from this newspaper) who doesn't even cover boxing said boxing was dead.
"Boxing not only isn't dead, but it's on the cusp of a great resurgence," Arum said on the dais at the Conga Room. "You have all of these great, young fighters from the United States, from Mexico and from all around the world who are coming to the world stage."
While pondering that, just think of all the terrific fighters not from the U.S. or Mexico making a big splash here these days. We're talking the likes of Gennady Golovkin, Vasyl Lomachenko, Sergey Kovalev, Kell Brook and Carl Frampton to name just five.
"We are on the cusp of really a time in boxing where people all around the world will join together to watch our great athletes perform," Arum said.
The main undercard fight for Pacqjuiao-Vargas will have Nonito Donaire (37-3, 24 KOs) of San Leandro via the Philippines defending his super bantamweight belt against Jessie Magdaleno (23-0, 17 KOs) of Las Vegas.
Also, newly crowned featherweight champion Oscar Valdez (20-0, 18 KOs) of Mexico will defend his title against Hiroshige Osawa (30-3-4, 19 KOs) of Japan.
Finally, Zou Shiming (8-1, 2 KOs) of China and Prasitsak Papoem (39-1-2, 24 KOs) of Thailand will duke it out for a vacant flyweight world title.