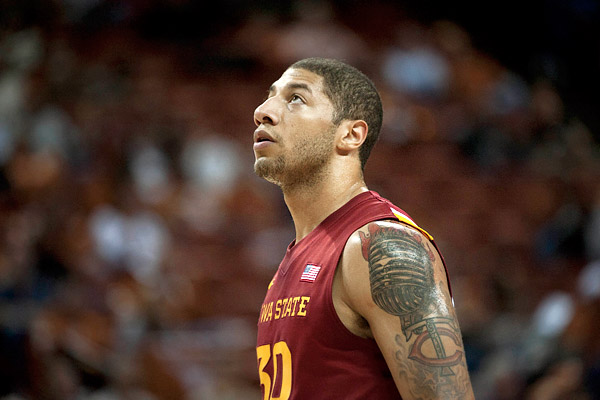 Royce White during his Iowa State days/Photo courtesy of ESPN.com
The Clippers have signed power forward Royce White to their summer-league team, which is currently playing in the Summer Pro League in Orlando, Fla.
White, just 24, played in three games with the Sacramento Kings in the 2013-14 season. He played his college ball at Minnesota and Iowa State and was selected 16th overall by the Houston Rockets in the 2012 draft. White is listed at 6-foot-8, 270 pounds. He has suffered from anxiety disorder and obsessive-compulsive disorder.
The Clippers on Tuesday at Amway Center in Orlando defeated the Oklahoma City Thunder 80-63. White did not play.
The league will continue through Friday.
The Clippers are 1-2 in the league. Guard C.J. Wilcox scored a game-high 22 points in Tuesday's victory. Branden Dawson scored 14 points and grabbed 11 rebounds. Dawson's rights were purchased by the Clippers from the New Orleans Pelicans in the recent draft; he was selected No. 56 overall.