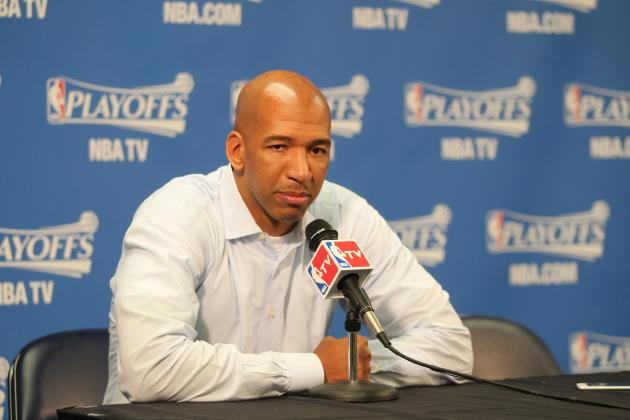 Monty Willimas/Photo by Layne Murdoch, Getty Images
Doc Rivers had known Monty Williams and his wife,  Ingrid, for a long time. Rivers was therefore crushed to hear that Ingrid Williams died Wednesday after having been in a car accident Tuesday in Oklahoma City. Police said a woman driving with a dog in her lap crossed the center line and drove into the car being driven by Ingrid Williams, who was 44. The woman, Susannah Donaldson, died at the scene.
Williams is the former head coach of the New Orleans Pelicans and current assistant at OKC. Williams was head coach of the Pelicans when Austin Rivers, son of Doc, was with them before coming to the Clippers in January 2015.
"Monty Williams and his wife Ingrid – I've known them since I was married," Doc Rivers said. "So I don't know if … there's no words, there really isn't. I am heartbroken. I'm sick to death. And once again it puts this stuff we do in perspective. This is awful. Obviously, our love and our support and all that – but you know, sometimes that doesn't seem fair. There's no better human being in the world than Monty. And Ingrid. And for this to happen, it's just – sometimes you question everything, and this is one of those times for me, at least."