When you hear a general manager (like Ned Colletti) or a President, Baseball Operations (like Andrew Friedman) or a President/CEO (like Stan Kasten) tout the importance of drafting and developing, it's not just hot air.
The Dodgers drafted and/or developed eight of the men on their 2014 postseason roster: Pedro Baez, Carlos Frias, Dee Gordon, Scott Elbert, A.J. Ellis, Kenley Jansen, Matt Kemp and Clayton Kershaw. They were also the first MLB team to sign Hyun-Jin Ryu and Yasiel Puig following their time in South Korea and Cuba, respectively.
So, let's call it 10.
The Royals and Giants both have 13: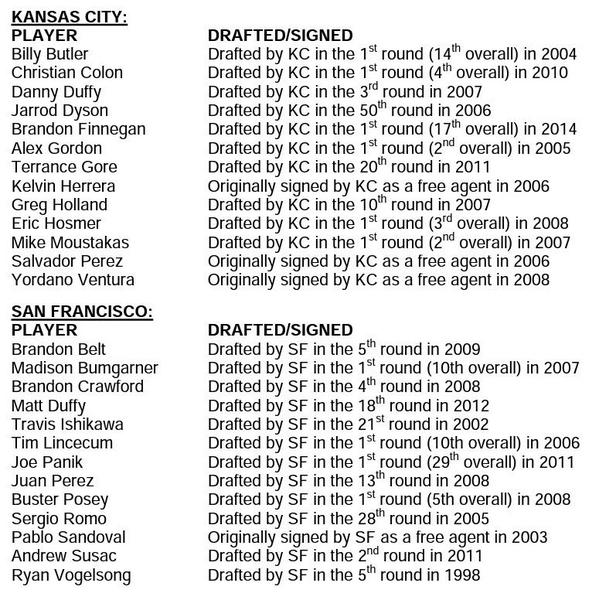 Since neither team is a large-market franchise, you wouldn't expect them to have signed a majority of their players as major-league free agents. But it's an object lesson in what the Dodgers are striving to be, in contrast to what they are today.
Game 1 of the World Series begins at 5 p.m. tonight on Fox.