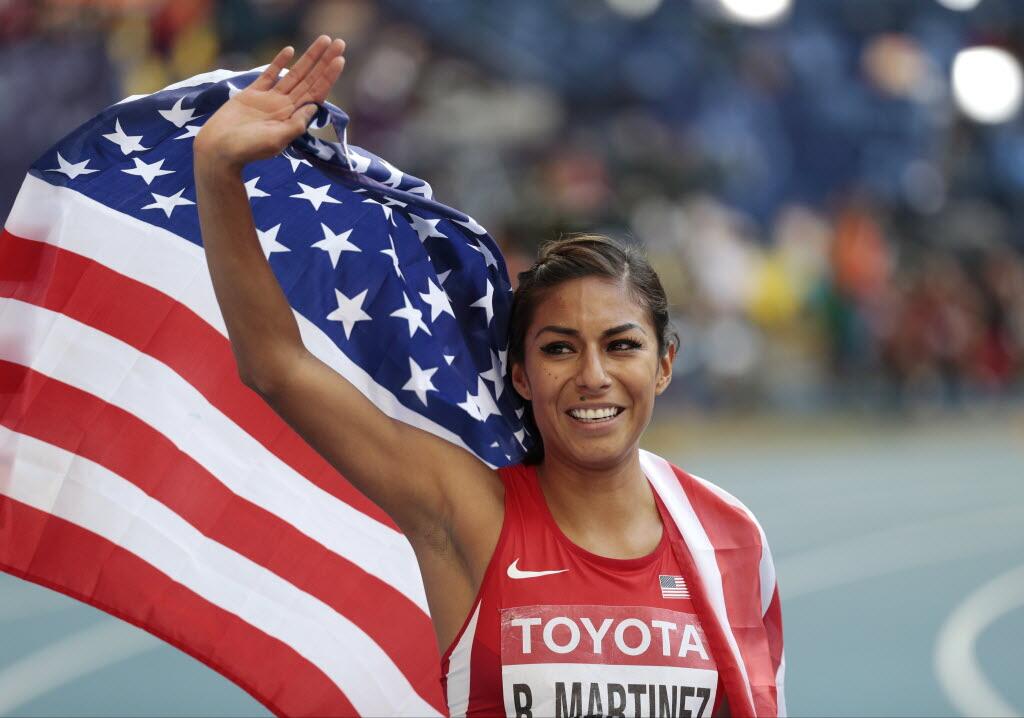 Former Rancho Cucamonga High and UC Riverside track standout Brenda Martinez claimed the first medal for an American woman in the 800 meters at the World Championships when she placed third with a career best 1:57.91 early Sunday morning.
Martinez, 25, had posted the fastest time in the field in the Wednesday prelim and had the second fastest time in the semifinal. It took a career best just to medal as the two runners that finished ahead of  her – Eunie Jepkoech (1:57.38) of Kenya and Mariya Savinova of Russia (1:57.80) – both also had career bests.
Among the athletes Martinez bested was Alysia Montano, the five-time US champion who beat her at nationals in June.
Montano, of Canyon,  stuck with her usual strategy of bursting out in front and built a huge lead but this time, could not hold off  the field.
Martinez was seventh out of eight runners in the field halfway through the race. She was still fifth with 100 or so meters to go but used her trademark kick to just nip Montano for third at the line. Montano finished in 1:57.95, four one-hundredths behind Martinez.
It was the top finish in a major international competition for Martinez, who trains in Big Bear and has had the best year of her young professional career.
"I had to really calm my nerves. I knew it was probably the biggest race of my life. I just wanted to give everything I had.  Again I had to go by 58 and stay relaxed. On that last turn I really had to dig deep, I saw everyone around me.  I knew that last 100, I had to give it everything I had."