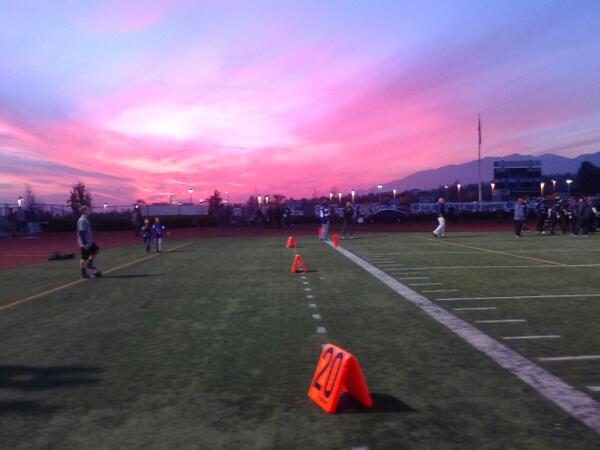 There are big games at all levels all the time. About half the time they live up to their billing. But the showdown between Los Osos and Rancho Cucamonga sure did. No. 1 Rancho won 20-16.
Give the Grizzlies credit. Despite playing without quarterback Jason Crain the Grizzlies (4-4, 1-2) gave the undefeated Cougars (8-0, 3-0) all they wanted and more. Donovan Williams, normally a running back, filled in admirably and kept his team on top until the very end. It looked like they were going to pull off a major upset that was going to turn the Baseline League upside down.
Oh the quarterback drama! Nick Baiz has two and had a decision to make. Use sophomore Angel Matute who has been the guy the last month with Gage Pucci injured. Or go with Pucci who was healthy enough to start.
He went with Matute, which was probably the right call. When Matute struggle he went to Pucci in the second half. Another right call.
Pucci then led a resurgence. He got the Cougars in striking distance, closing the gap to 16-13 with a touchdown pass to Blake Fisher – the other hero.
Then he went down with the Cougars driving in the final minutes. Cougars at the Los Osos 20. Back comes Matute, who responds by throwing the winning pass to Fisher with 1:14 left.
It says a lot about Matute's character.
We'll see who Baiz starts next week.