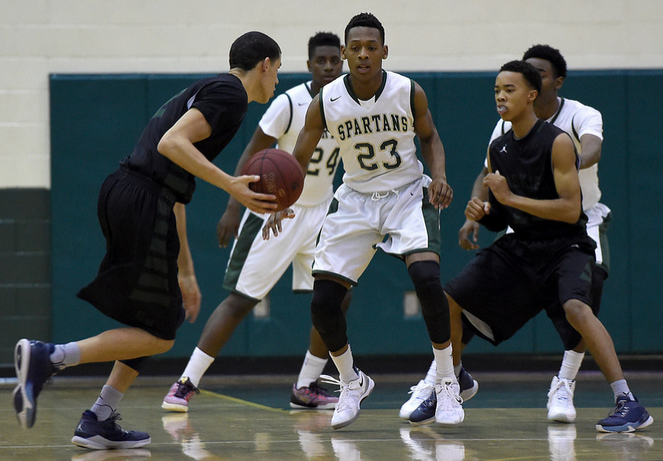 The Chino Hills boys basketball team took the floor against Damien Friday night without leading scorer Gelo Ball, who is nursing a sprained ankle. Considering they lost to the Spartans 94-72 with him the first time around one wouldn't think the Huskies stood much of a chance.
But coach Steve Baik's team played surprisingly well in losing 69-64 in overtime. It led 36-25 at the half not because of the exploits of the marvelously talented Lonzo Ball, Gelo's older brother, but because some of the role players were exceptional.
Senior guard Jared Nyivih finished with a team high 16 points and seen rebounds, one more than Ball. Might have to do some digging to find out if the Huskies have had a game this season when one of the Balls did not lead the team in scoring (I doubt it).
Freshman Cameron Shelton had 10 points, 8 in the first half. He continues to grow on me.
Junior guard Raul Milian chipped in with 11, 8 of those in the first half as well.
Gelo Ball didn't warm up, His name wasn't even in the scorebook.
The Huskies are a shoe-in to make the Open Division playoffs. They made it to the title game last year, have played a great schedule with some quality wins over elite foes. And they have marquee players people want to see in the Ball brothers.
Games like the one tonight will go a long way toward preparing those unsung players for the playoffs. They may not have won but there was a lot gained. They're a foe I'm sure a lot of teams aren't going to want to see.
And with the players sitting out this year who will be eligible next year, look out then.