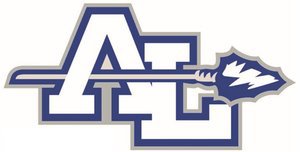 Try telling new Alta Loma football coach Mark Pasquarella that this is a rebuilding year and he'll have none of that. The veteran coach wants to win a Mt. Baldy League title right away.
"I think we have talent, we just don't have a lot of experience," he says. "Our goal is to go out there and win every game."
Pasquarella is taking over the reigns following the departure of Joe Szczepanksi who had them for four years. It has been a slow transition. Until June 30 he was still working for the Covina school district so anything he did football-related had to come after 4 p.m.
The Braves, coming off a 5-5 showing last year, also had to hold spring practice at a nearby elementary school because construction of the new stadium on campus forced a temporary relocation.
As for other setbacks, well a couple of veteran players transferred out. Among those – quarterback Jacob Hennie. Sophomore Junior James and junior Garrett Kettle are fighting for that vacant spot.
Pasquarella, who will call the offense, singles out the offensive and defensive lines as the team's strong suit. He also likes the depth he has at running back.
The defense is where his team needs the most work right now, with the most inexperienced units being at linebacker and in the secondary. Getting the Braves up to speed will be the responsibility of new defensive coordinator Bill Strycula.
As for other key players, Pasquarella singles out versatile senior Will Ukpong who will play safety and can line up at a varsity of spots on offense.
The team is heavy with sophomores and juniors. While Pasquarella singles out defending champion Colony as the team to beat, he isn't counting out his.
"I really like what I have seen. The kids have worked hard and I think we'll surprise people," Pasquarella says.
The Braves get the new season underway on Aug. 28 with a non-league game at Chaffey High School against Rowland, which is coming off a 4-6 season.