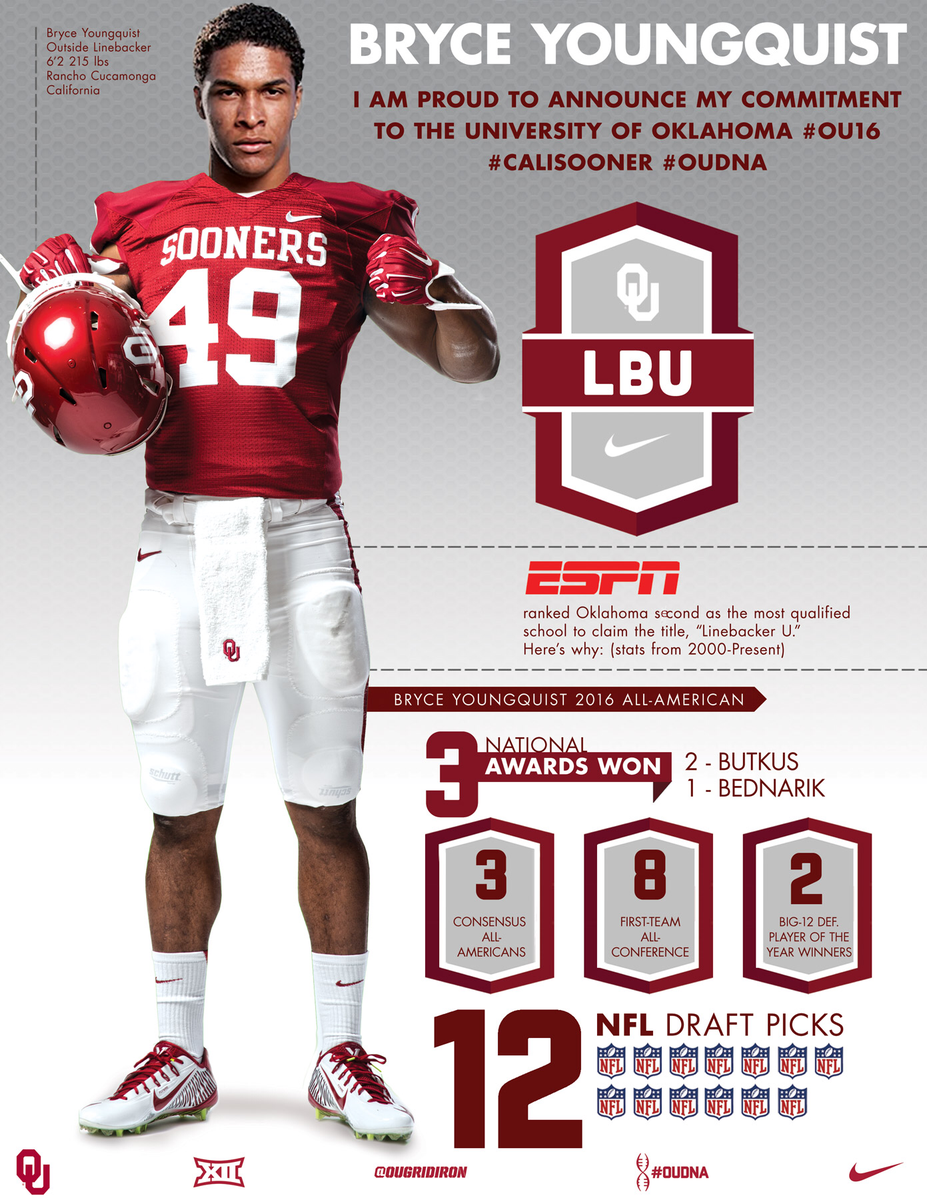 Los Osos senior linebacker Bryce Youngquist has picked one O over another.
The 6-foot-2, 215-pounder announced today he'll be attending the University of Oklahoma. He picked the Sooners over 14 other programs with Oregon being the other he most seriously considered.
He visited the school two weeks ago and that sealed the deal. He also made trips earlier to Oregon, Utah, Oregon State, Wisconsin and Washington State.
"I really fell in love with it when I went there," he said. "It really seemed to have a family atmosphere and environment and it seemed like the right fit for me. I don;t need to have a big city. I think it's a place where he can fit in and focus on what I need to do."
Youngquist, a four-star recruit, got to take in the team's spring game so he got a feel for the atmosphere that comes with football in Norman.
He also liked Oregon and said the recruiting process was stressful at first. Once the offers started coming in he felt less pressure and actually enjoyed the experience.
He wanted to announce his decision so he concentrate on his senior season with the Grizzlies.
Last season he played in only five games, recording 43 tackles, two sacks, one blocked punt and two caused fumbles.
Youngquist added that me plans to major in communications.