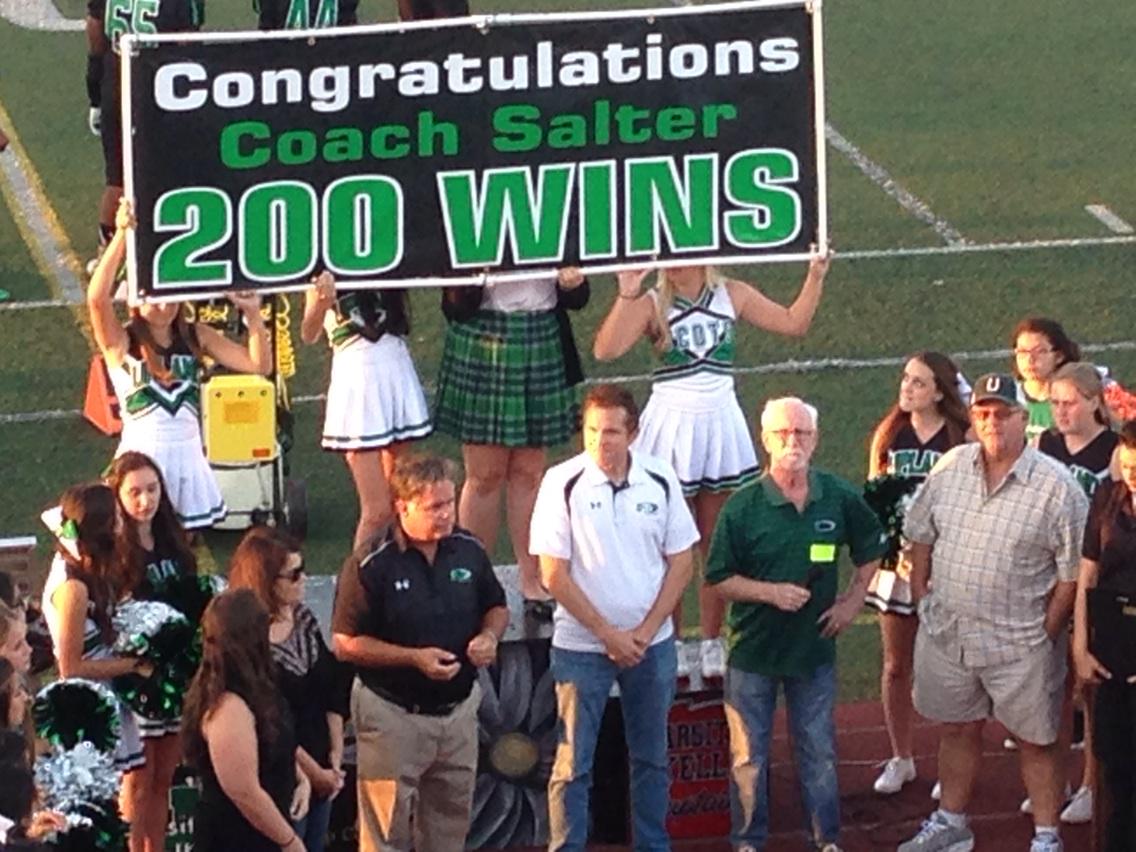 The Upland High School football team had no trouble disposing of visiting Venice 63-7 tonight.
Before the game veteran coach Tim Salter was honored in pre-game festivities. He notched his 200th career win last week when the Highlanders were victorious at Palmdale Knight 49-6.
He was presented a plaque and commemorative picture.