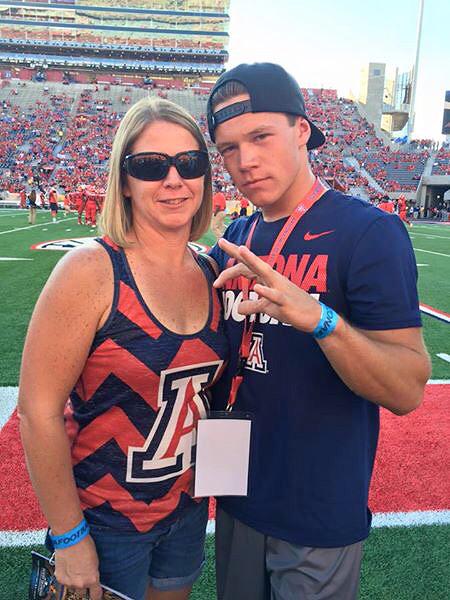 Chaffey's Mikey Dean is putting up some downright ridiculous offensive numbers. The Tigers have played five games and he has 1,415 yards and 21 touchdowns to lead the entire state in both those departments.
He has rushed for more than 200 yards in every game and has three games of 320 or more yards. In Thursday's win over Colton he ran for 332 yards and six touchdowns.
He should have college  scouts coming at him in droves and that isn't quite the case.
The dilemma is his size. He's 5–foot-7 (and a half) and 165 pounds. No matter how fast or tough you are that's a tough sell for colleges who want size, speed and ALL the intangibles in one package.
Dean has two offers – Division II Western New Mexico and NAIA Trinity (Ill.)
He took an unofficial visit the past weekend to Arizona and was on hand for the Wildcats game against UCLA. He loved everything about the experience and has had ongoing dialogue with coaches from that school. Only time will tell if something further develops.
"I really like it," he said. "The coaches all seemed to know who I was and that made me feel good."
Army and Navy are interested with Hawaii also recently coming into the mix.
Dean would be a nice addition for any school, no matter what his size. Schools really ought to start looking at the total package rather than just stature. Dean is also a 4.0 student and a quality individual. He deserves a shot somewhere.
The Tigers are off this week in preparation for their Mt. Baldy League opener against Ontario,
Dean had a modest goal of reaching 2,000 yards this season but that seems like a forgone conclusion.
"Now I'm shooting for 3,000," he said.