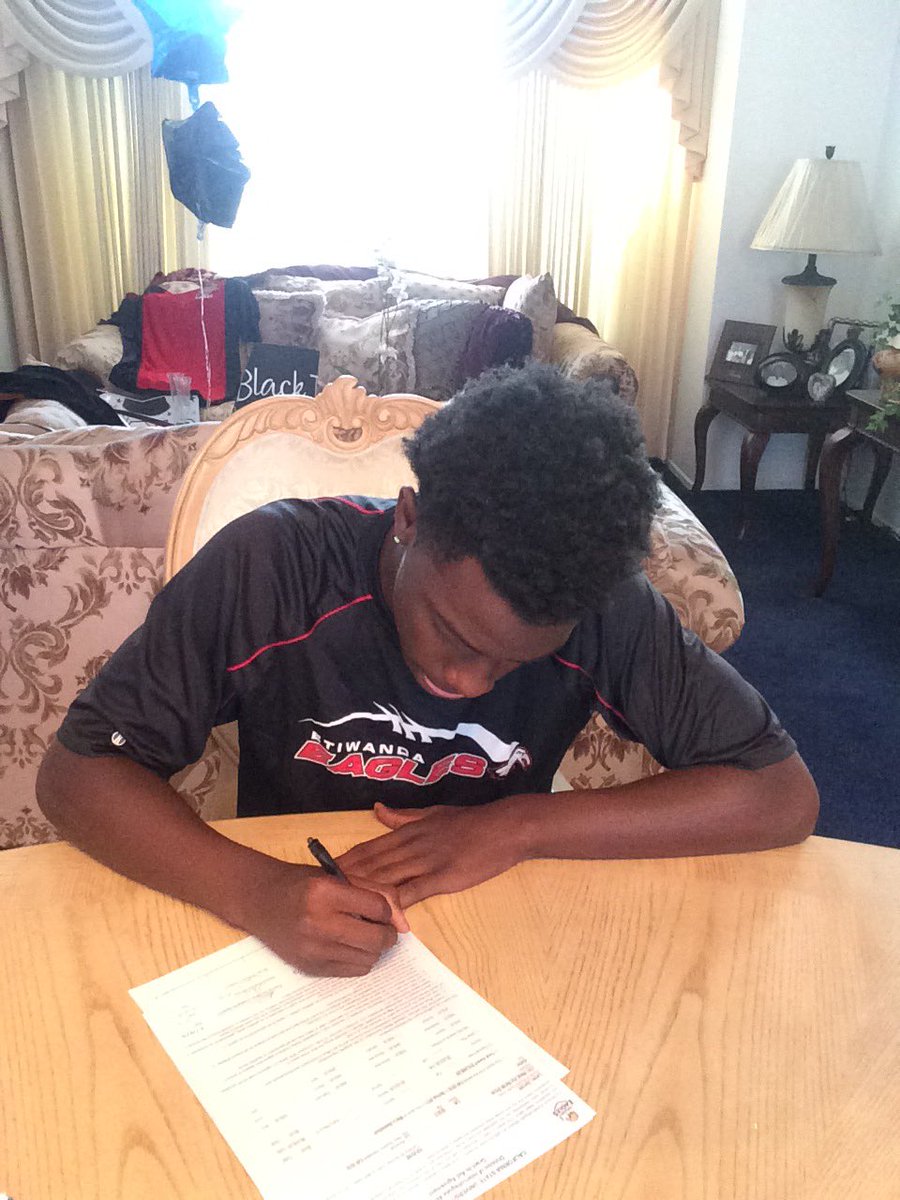 In January Etiwanda senior guard Garrett Carter made a verbal commitment to NCAA Division II Chico State. A month later he de-committed.
Today he signed with Cal State Los Angeles, which plays in the same conference.
"We just weren't on the same page," said Carter, a second-team All-Inland Valley selection the last two years. "They didn't seem to want me as they first said they did."
Carter said he got a D in a particular class and needed a special admittance to get in which the school could have given but opted not to.
As soon as his decision to back out of that commitment was made public, Carter says Cal State Los Angeles pursued him heavily. He went and worked out with the team and had a good rapport with the players and coaching staff.
That made his decision easy.
"They really wanted me and I think they'll treat me right," Carter said, of the school with which he signed."
Carter never did visit Chico State. He had one planned during spring break but never took it after backing out of the commitment.