The undefeated and national champion Chino Hills boys basketball team was honored in festivities at the school's football stadium Friday night.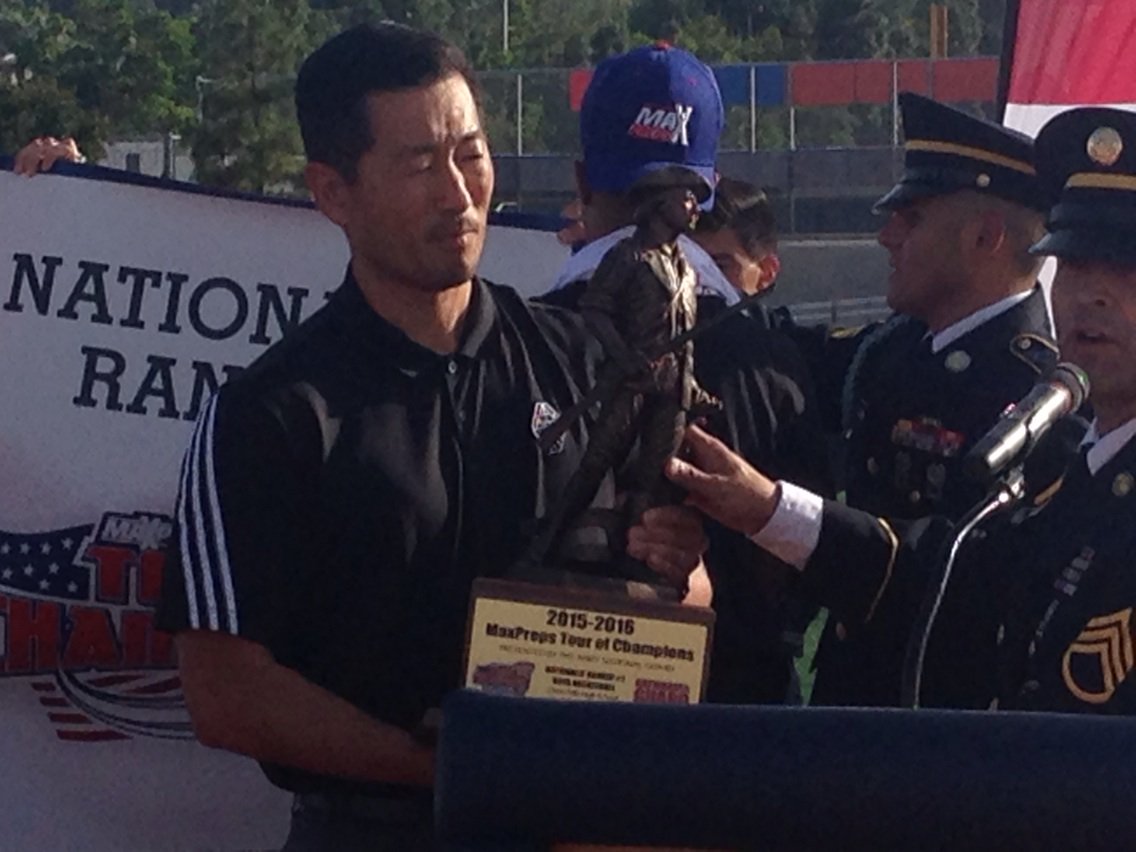 Representatives from MaxPreps were on hand to present the Huskies their national championship trophy with coach Steve Baik, who resigned two weeks ago, accepting on behalf of the team.
USA Today, another of the outlets that crowned the Huskies national champion, presented a banner.
The Huskies went 35-0, winning CIF Open Division honors and going on to win a state title as well.
They scored 100 points or more 18 times and won every playoff game by 20 points or more. That kind of dominant effort has most basketball experts putting the Huskies among the best high schools teams ever assembled.
Lonzo Ball, the lone senior on the squad, was presented an award for being named National Player of the Year.
Younger brother LaMelo and Onyeka Okongwu were joint recipients of the Freshman of the Year honor. Okongwu was not on hand but LaMelo collected his award.
Baik confirmed that he had just accepted the head coaching position at Los Angeles Fairfax High School but didn't want to comment on that and take attention away from his team.