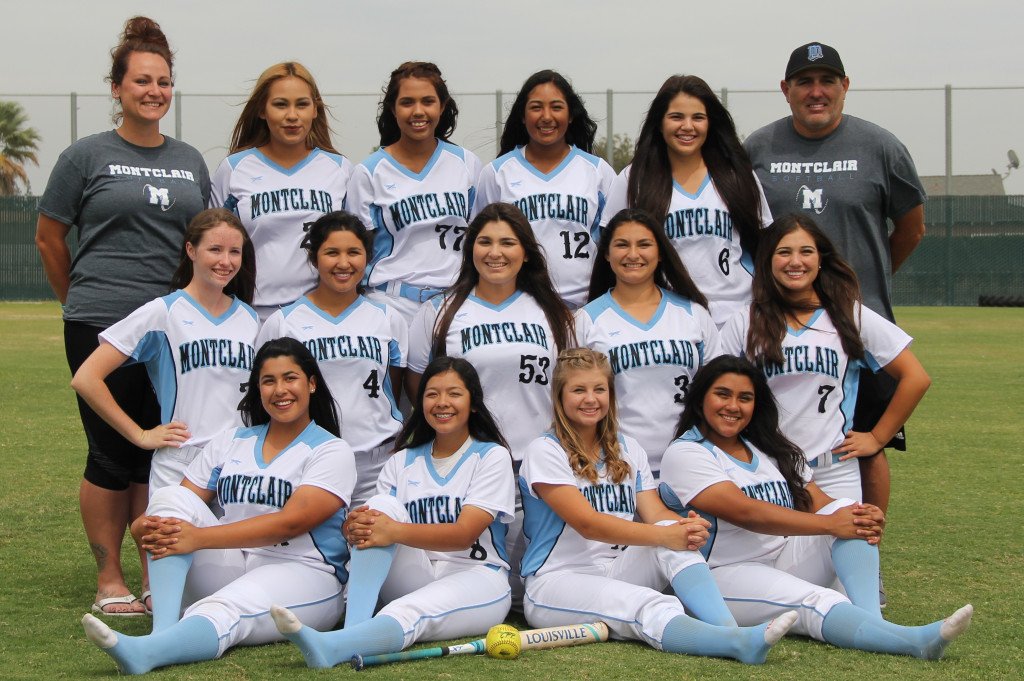 There may be no team that has done a better job of flying under the radar than the Montclair softball team.
The Cavaliers spent much of the season second in the Mt. Baldy League to defending champion Don Lugo. But the Cavaliers won their last seven games and defeated the Conquistadores twice in the last week of the regular season, both times by a run, to snatch away that league title.
They are hoping to keep that momentum heading into the playoffs.
The Cavaliers (16-10) start Division 4 play on Thursday against the winner of a wild card game between Arcadia and Highland.
Montclair coach Gilbert Diaz has a simple explanation for his team coming together so late in the season.
"We're young and it just took us some time to gel and all get on the same page," he said. "We're playing well at the right time."
Monique Cazares, one of just four seniors on the squad, has handled the majority of the load in the pitching circle the last two years. She had been a first baseman her first two years when the Cavaliers had a dominant pitcher in Brittany Violette who graduated in 2015 after leading the team to a league title.
Cazares relies more on the drop ball and the defense behind her than Violette who was a strikeout pitcher. She is also hitting .365 with 24 RBIs, five doubles, two triples and three home runs,
Anchoring that defense is senior shortstop Alyssa Diaz (.312).
Elsewhere the team is young. Among the key players are sophomore third baseman Nikki Marquez (.367, 18 RBIs), sophomore second baseman Rayanne LaBeau (.414), freshman first baseman Jayden Diaz (.310) and sophomore catcher Lindsey Caballero (.333, 16 RBIs).
Some might thing having that young a team can be a hindrance when the postseason rolls around because so few have the experience of playoff pressure.
Last season Montclair was league runner-up and lost its playoff opener to Harvard-Westlake 7-6.
But Diaz thinks his team's performance down the stretch will be equally as helpful.
"We were in a lot of close games that we had to win," he said. "Our backs were to the wall the last couple of weeks and the girls performed. That experience should help us."