VIDEO: Cohl Cabral of Los Osos talks about his selection to game and Coach Kevin Price talks about his star player.
Los Osos High School offensive lineman Cohl Cabral will play in the Under Armour All-American Game on Jan. 2 at Tropicana Field in St. Petersburg, Fla.
Wednesday morning he was presented a jersey commemorating his selection to that game. Each year sponsors of the event make promotional stops at the s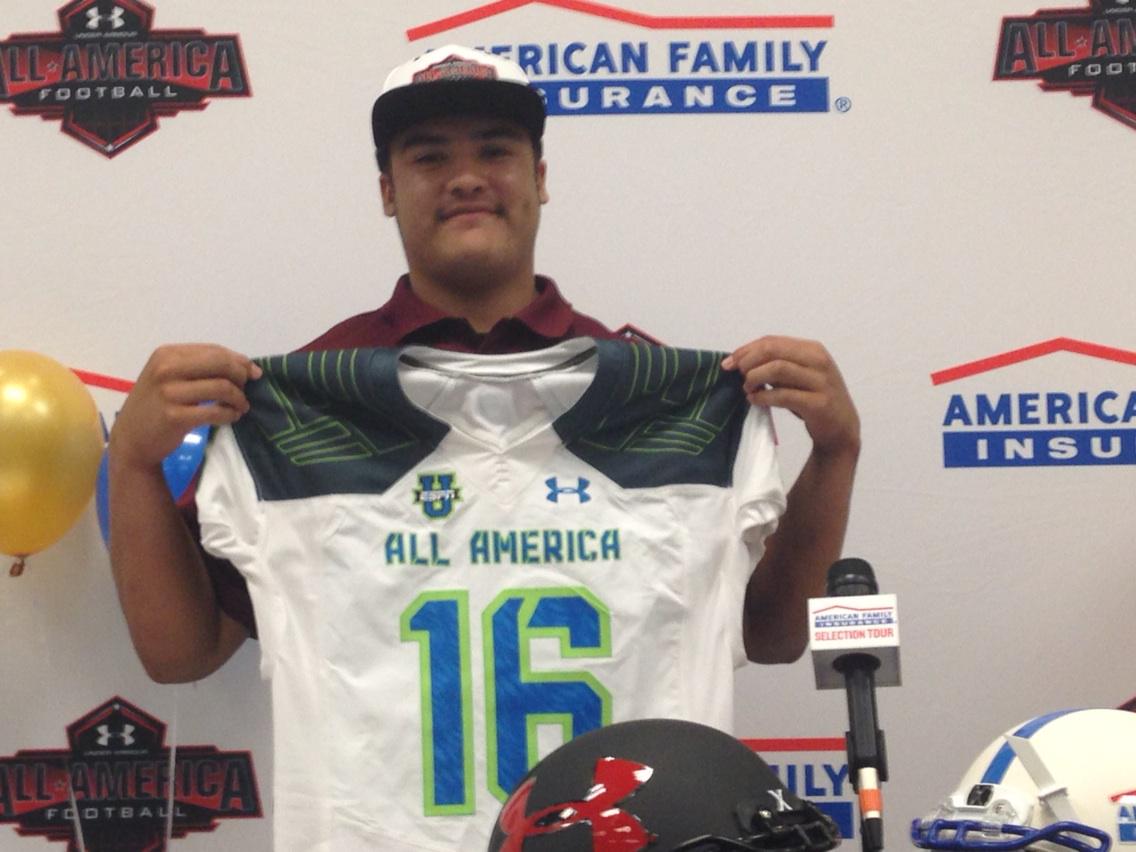 chools of the participants to hand out the jersey and talk about the upcoming game.
"I'm excited," said the soft-spoken Cabral who has committed to Arizona State. "This is a great moment in my career."
Linebacker Lokeni Toailoa of Carter was given his jersey on Tuesday and quarterback Matt Fink of Glendora will get his on Thursday.