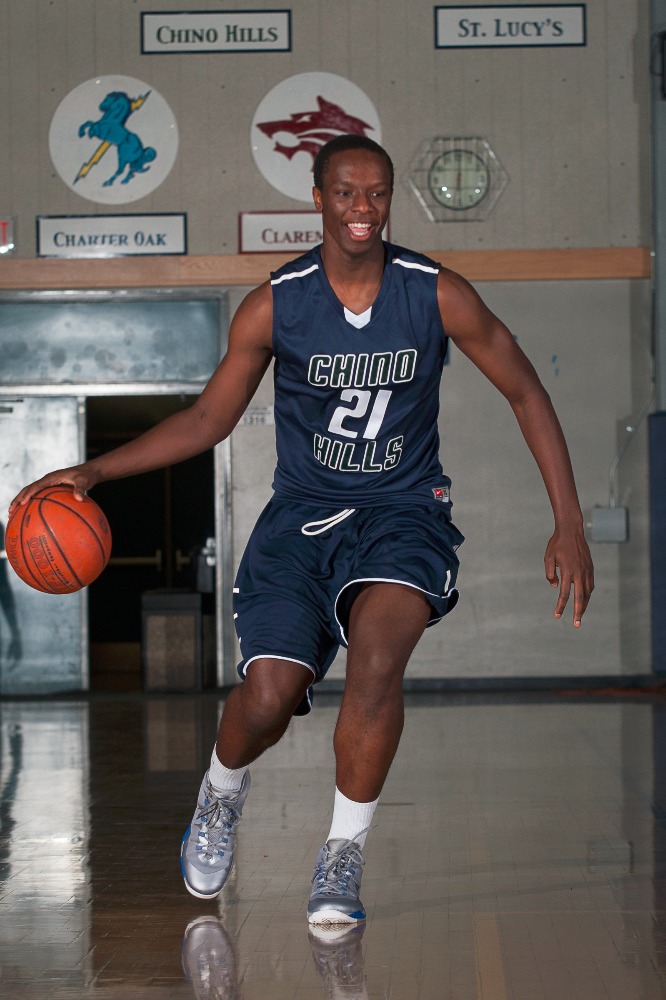 Today we lost a significant member in our community. Nnamdi Okongwu was heading into his senior year at Chino Hills High and was one of the best basketball players in California. Tragically, he lost his life due to a head injury while skateboarding.
I feel it is my privilege to recognize and honor one of the most special individuals I have ever known. I loved him for his amazing heart as a person.
This past Friday, Nnamdi had a break from summer school, so he spent his day helping kids at our Summer Basketball Camp. He will be remembered for his amazing, God-given talents. As a basketball player, he had unbelievable natural skills and potential. (He was being recruited by several Division 1 Colleges)
He just loved people and was at his best just being a son, a brother, a friend and a teammate. I would sometimes ask him about his family, and he would always light up talking about them. He often bragged that his younger brothers were going to be better basketball players than him. I could always sense that he was so proud of being a big brother to his siblings and a son to such loving and hard working parents.
Although we cannot comprehend why this has happened to such a special individual, all we know is that Nnamdi was like a seed planted in this world that brought us so much love and joy. His physical life may have ended today, but his legacy as a person will carry on. We will not shrink back and fear because of an accident like this.
We may have lost Nnamdi in this life, but it is only temporary. We will look forward to have eternity with him one day. We will not fear death. We will not fear life.
We will move forward and become better for having known someone so special. We will have a greater love for those around us by being better coaches, parents, sons and daughters, better friends and better teammates.
We will always remember Nnamdi's big smile and will look forward to seeing it again one day. Our loss today is Heaven's gain, and we look forward to seeing you again Nnamdi!
With all of our love,
Coach Baik and Your Chino Hills Family
Please support Nnamdi's family now by donating to them at: www.gofundme.com/4unnamdi