Middle linebacker Aidan Anderson of Etiwanda has signed with University of Regina in Saskatchewan, Canada.
It probably seems like a random school for an athlete from the Inland Empire to choose but there is a connection as the head coach of the team is Steve Bryce, who coached at Etiwanda for 10 years (the last in 2011) and still has ties here.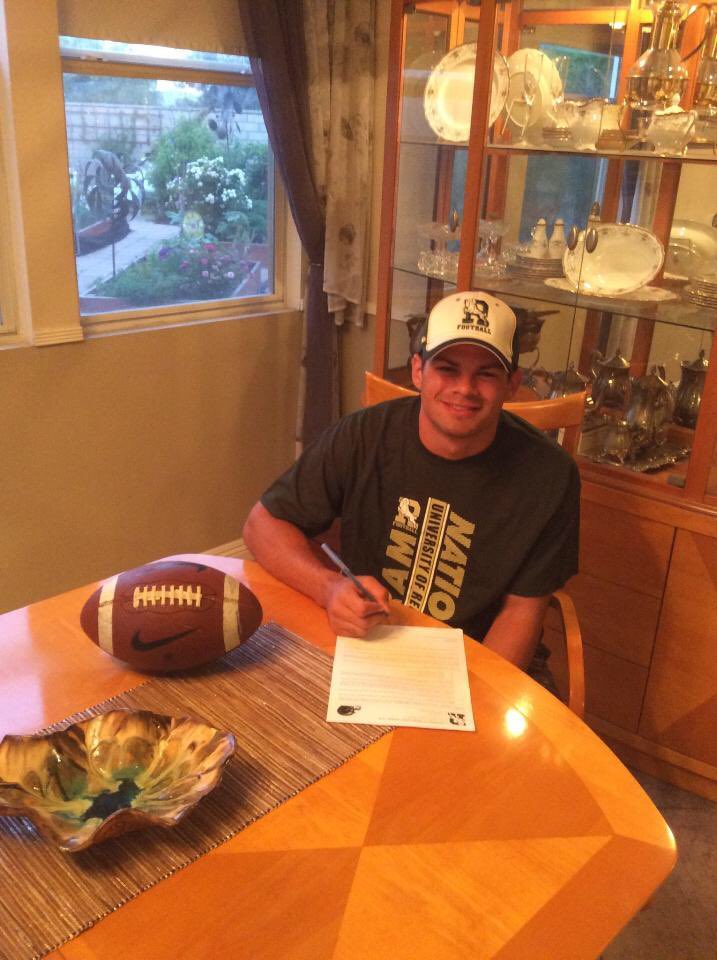 Anderson visited the school a couple of weeks ago and liked what he saw.
"It is a little far away and it's cold but it was nice," he said. "I'm excited about the opportunity. I can't wait to go back when it's a little greener. I was there at the end of winter and everything was still a little brown."
There will also be a small adjustment as Canadian football is played on a bigger field and with 12 per side.
"That will definitely be a little different," Anderson said. "But it will be fun."
Anderson, one of the Eagles team captains, tallied 72 tackles, 3 sacks, 7 hurries, 2 forced fumbles and 1 recovery.
Anderson also competes in wrestling, earning second team All-Inland Valley honors. Regina also fields a wrestling team and Anderson hasn't ruled out competing in that too but will see what time demands come with football first.
He plans to major in world history or a social science.