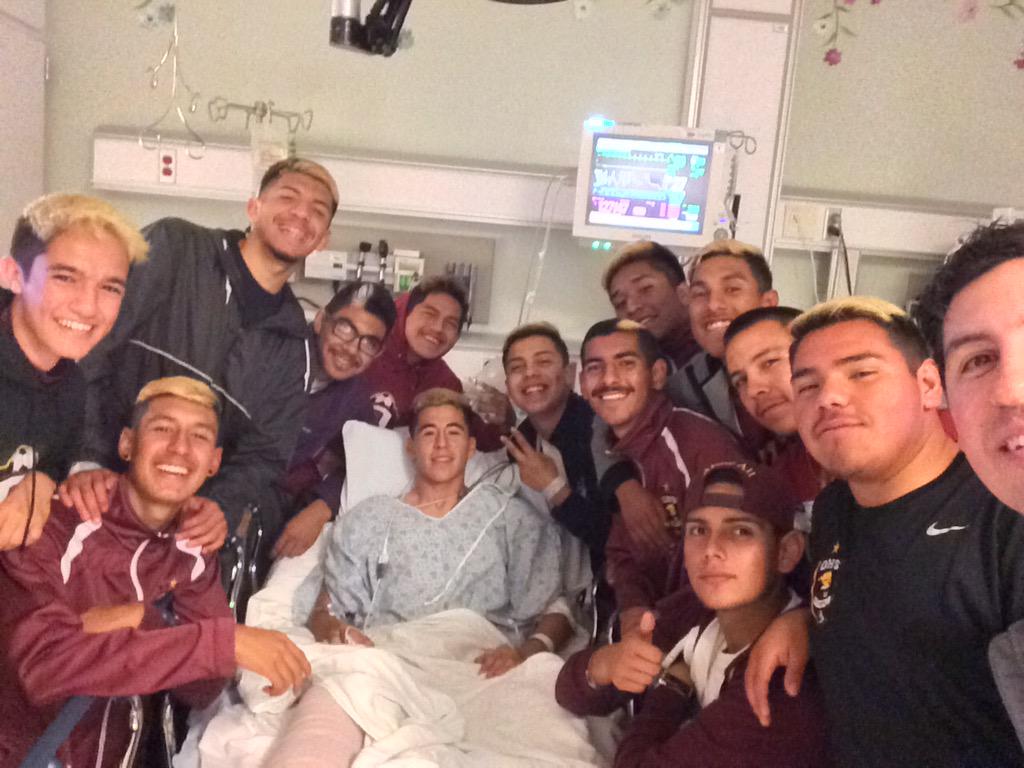 Boys soccer is the sport for which Ontario High School is known, at least lately. There have been some modest successes elsewhere, but it is this team that is the pride of the school.
Now the character of that team is being tested. And so far the Jaguars have passed with flying colors.
The Jaguars are looking to overcome a major injury as senior Jonathan Sanchez sustained a severely broken leg in the 2-1 first round win over Carter on Friday.
Ontario was up 1-0 when the injury occurred as Sanchez broke his leg in two places. It was an injury coach Michael McCarson called "gruesome" and left the Ontario players in tears as their teammate was tended to for nearly 45 minutes before taken away on stretcher.
When play resumed, Carter scored to tie it almost immediately.
But the Jaguars regrouped, Christian Fernandez scored and the team advanced.
After the game a dozen players went to Arrowhead Regional Medical Center to visit their teammate. They waited nearly three hours before getting to talk to him around midnight.
It was long after visiting hours had ended.
"I think they knew these guys weren't taking no for an answer," McCarson said.
The injury was so severe Sanchez had to be put under anaesthesia so the leg could be set.
Doctors had to wait for the swelling to go down before doing surgery. That might take place today, about the same time the Jaguars are taking the field against Claremont in a second round game at Colony.
"They want to win it for him," McCarson said. "These guys are a family and they're very close. Now they want it that much more."