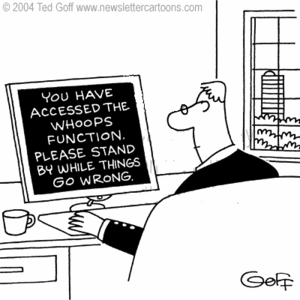 (UPDATED at 2:37 p.m.)
Rumors quickly spread on the Star-News' preps blog when it was discovered the CIF-Southern Section's website listed Marshall was looking to fill a varsity football coaching vacancy. After calling Marshall assistant principal Steve Gustin to ask if he was fired, Marshall football coach Rickey Pickens was told the complete opposite. "I told him that is now how we handle business here at Marshall," Gustin said. "I told him 'It's your job and you're not going anywhere.'" The school posted an ad in the "coaches wanted" section but the website accidentally listed an ad for a varsity coach. It was later changed to assistant coach. The school indeed is looking for several lower-level football assistant coaches and two varsity assistants to join Pickens' staff. Persons interested can contact Marshall athletic director Jason Taylor at (626) 396-5810.
======================================
(Originally posted at 12:39 p.m.)
Oh, boy. You silly rabbits have gone at it again starting rumors where there is nothing there. I put in a call to Marshall football coach Ricky PIckens. Check that, I sent Ricky Pickens a text this morning and bluntly asked, "Is it true you're gone from Marshall?" Moments later, Pickens called back and said it was not true and that he was there to stay. He is, however, looking for five coaches to join his football program. He needs three assistants for JV and two for varsity. Pickens also went on to say he feels Marshall can be one of the best programs in Pasadena and added the program needed much less turnovers and more continuity to move the program in the right direction. So folks, Pickens is here to stay. Over on the Temple City and Pasadena front: No official word yet. I've put in a call to Principal Derick Evans and I'm waiting for a call back to confirm if the school hired Mike McFarland.