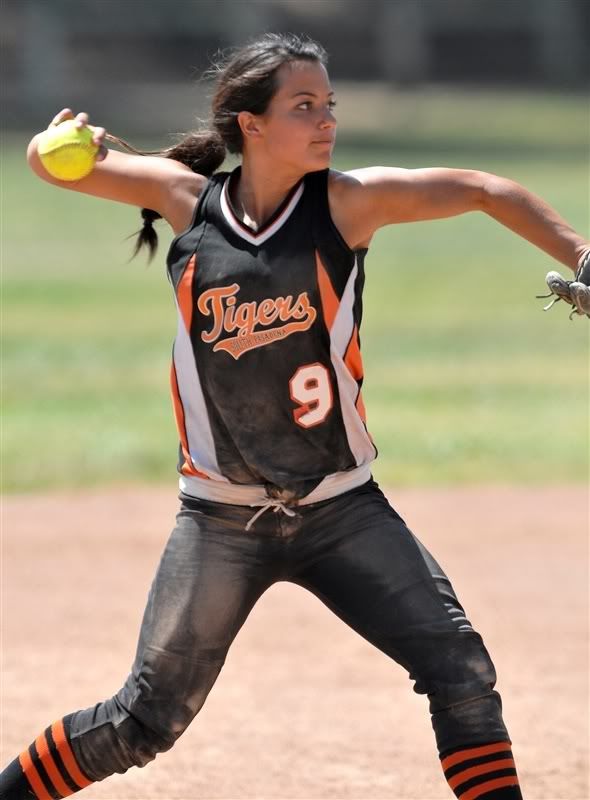 PUBLIC VS. PRIVATE ALL-STAR GAME
PRACTICE: Monday, June 7 at Live Oak Park. Private 4-6 p.m.; Public 6-8 p.m.
GAME: Tuesday, June 8 at Live Oak Park. Home run derby 4:30 p.m.; Game 6 p.m.
PUBLIC SCHOOL TEAM
Coach: Bob Ellingsworth (Temple City) and staff
Brittanie Garcia, Alhambra
Jacky Hilton, San Gabriel
Megan Martin, La Canada
Laura Wilson, San Marino
Baily Neilson, San Marino
Catherine Barth, San Marino
Jillian Rubin, San Marino
Erika James, Marshall
MacKenzie Johnson, South Pasadena
Courtney Dunlap, South Pasadena
Shelby Gogreve, South Pasadena
Emily McQuaid, Arcadia
Sam Miller, Arcadia
Danielle Rodriguez, Temple City
Lenae Sanchez, Temple City
Haylie Ellingsworth, Temple City
Desiree Milosavlijevic, Monrovia
Brooke Cowell, Monrovia
PRIVATE SCHOOL TEAM
Coach: Rich Diaz (La Salle) and staff; Jaime Preciado (San Gabriel Mission) and staff.
Meghan Luera, Flintridge Sacred Heart Academy
Emily Brown, Flintridge Sacred Heart Academy
Haley Mojica, Flintridge Sacred Heart Academy
Megan Latta, Pasadena Poly
Hannah Dunham, Pasadena Poly
Megan Magdaleno, San Gabriel Mission
Marissa Sanchez, San Gabriel Mission
Charly Rae Gutierrez, San Gabriel Mission
Allie Forillo, La Salle
Samantha Krost, La Salle
Lauren Sanchez, Alverno
Alyssa Avila, Alverno
Jessica Capra, Alverno
Anneliese Luck, Mayfield Senior School
Julia Klein, Mayfield Senior School
Julie Monohan, Mayfield Senior School
Sara Kert, Maranatha
Natalie Moreno, Maranatha