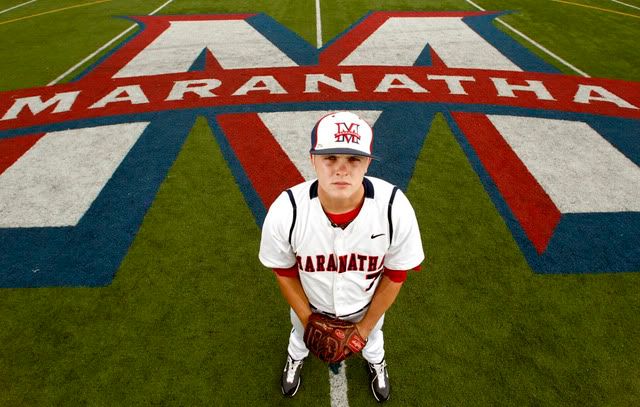 2010 ALL-AREA BASEBALL
FIRST TEAM
COACH OF THE YEAR: Steve Gewecke, Alhambra
PLAYER OF THE YEAR: Dylan Covey, Maranatha, Sr.
Pitcher: KJ Edson, Arcadia, Jr.
Pitcher: Aaron Murphree, Monrovia, Sr.
Utility: Jonathan Larson, Arcadia, Sr.
Catcher: Dave Hubinger, St. Francis, Jr.
Infield: Nick Bueno, Monrovia, Jr.
Infield: Charlie Baxter, Pasadena Poly, Sr.
Infield: Dusty Sanderson, Temple City, Sr.
Infield: Garrett Tuck, Arcadia, Sr.
Outfield: Branden Pultz, Temple City, Sr.
Outfield: Jonathan Beltran, Alhambra, Sr.
Outfield: Greg Saldate, Alhambra, Sr.
SECOND TEAM
Pitcher: Ethan Bramschreiber, St. Francis, Sr.
Pitcher: Chris Calver, Monrovia, Sr.
Catcher: Adrian Velasco, Monrovia, Jr.
Utility: Angel Acosta, Gabrielino, So.
Infield: Bowdien Derby, La Salle, So.
Infield: Danny Beckwith, Maranatha, Sr.
Infield: Robert Nakamura, Monrovia, Sr.
Infield: Justin Smith, Temple City, Sr.
Outfield: Jordan Kutzer, Pasadena Poly, Jr.
Outfield: Justin De La Nuez, Monrovia, Sr.
Outfield: Tim Kim, La Caada, Sr.
CLICK ON THREAD FOR STORIES, TIDBITS AND PHOTOS OF FIRST TEAM


SILENCING THE CRITICS
Maranatha pitcher Dylan Covey, who went 7-1 with a .040 ERA, is the Star-News Player of the Year
By Miguel A. Melendez, Staff Writer
First impressions are everything, and that's what separates Maranatha High School's Dylan Covey from the rest.
The senior pitcher wasn't just impressive on the mound. The 6-foot-2, 200-pound senior led the Minutemen (19-10) to the CIF-Southern Section Division 5 quarterfinals this season, posting a 7-1 record with three saves, a 0.40 ERA, 138 strikeouts and 20 walks in 70 2/3 innings. He also hit .414 with a home run and 17 RBIs.
The critics were everywhere, pointing to the fact he pitched at a small school, in a lower division, and that he lost to Campbell Hall in the quarters.
"I think the people who doubted me maybe hadn't seen me pitch before, because even if it's a bad day, I'm confident I can get the job done," Covey said. "Whether they criticize me or not, I'm happy to be where I'm at. Losing to Campbell Hall isn't the way I wanted to end the season, but there's a new chapter in my life now and I'm excited to begin the process."
Covey was voted Most Valuable Player of the Alpha League, as well as California's Gatorade Player of the Year and CIF-Southern Section Division 5 co-Player of the Year after leading the Minutemen to the quarterfinals.
What makes Covey special, though, is the way he carries himself. He's humble despite the long list of accolades, and he leads by example. For his immense talent and contributions to the game, Covey is the 2010 Star-News Baseball Player of the Year.
Covey's 96 mph fastball wowed more than several dozen scouts who attended his games this year. He also has a sharp breaking ball that reaches an above-average velocity in the 78-82 mph range. Aside from his athletic gifts, however, it's his humble demeanor that make him likeable to so many.
The Aflac All-American capped his stellar high school career when he was selected 14th overall by the Milwaukee Brewers in Major League Baseball's first-year player draft.
"He's definitely the best player I've coached," Maranatha coach Brian DeHaan said. "He's a talented kid, a once-in- a-lifetime opportunity."
His work ethic is immense. He works out with a personal trainer two hours before practice three times a week, and jogs for an hour after practice.
"And never once did he come to me saying he was tired or wanted to take a breather," DeHaan said.
Covey made an impression on Alhambra coach Steve Gewecke, who was a coach for the San Gabriel Valley Senior All-Star Classic. Covey opted not to play, but still decided to suit up and take part in the festivities. He was there a half hour before game time, took light batting practice and stayed afterward to sign autographs.
"When you introduce yourself and kids look at you in the eye, that's something, because there's not a lot of that going around today," Gewecke said. "Covey didn't need to be there, and he was there the whole day. To me that showed a lot about him, his character and how his parents brought him up."
Joining Covey in the first- team rotation are Arcadia's KJ Edson and Monrovia's Aaron Murphree.
Edson, a junior right-hander, had a 1.08 ERA with an 8-1 record and 61 strikeouts. He helped Arcadia finish undefeated (14-0) in the tough Pacific League, and also was voted first-team All-Pacific League.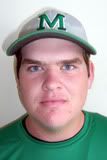 Murphree was the Rio Hondo League's co-Most Valuable Player, and the ace of the Wildcats rotation. The senior went 11-1 on the season with a 1.33 ERA and 80 strikeouts, leading Monrovia to its fifth consecutive league championship. Murphree also was dominant at the plate, batting .348 with 19 RBIs and three home runs.
The first-team infielders are Monrovia's Nick Bueno, Pasadena Poly's Charlie Baxter, Arcadia's Garrett Tuck and Temple City's Dusty Sanderson.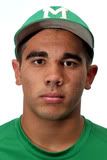 Bueno, a junior, batted .440 with 12 RBIs and stole 24 bases on 26 attempts. He was voted a Rio Hondo League co-MVP and first-team All-CIF in Division 4.
Baxter, a senior, batted .436 with 23 RBIs to lead the Panthers to their staggering 15th consecutive Prep League title. Baxter is a two-time Prep League MVP and was voted first-team All-CIF after leading Pasadena Poly to the second round of the Division 6 playoffs.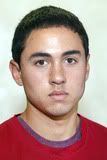 Tuck was instrumental in leading the Apaches to their first unbeaten season in the Pacific League. The senior was clutch at the plate, batting .444 with 31 RBIs, seven doubles, three triples and a home run. Tuck was voted the Pacific League MVP and first-team All-CIF in the competitive Division 2.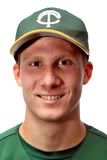 Sanderson batted .458 with 19 RBIs and six home runs to lead the Rams to a second- place finish in the Rio Hondo League. The senior committed only two errors all year, setting the standard for shortstops.
The first-team outfielders are Temple City's Branden Pultz, Alhambra's Jonathan Beltran and Alhambra's Greg Saldate.
Pultz, a senior, batted .416 with 30 RBIs and five home runs and earned first-team All- Rio Hondo League honors.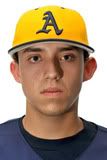 Beltran was the Moors' starting ace but played the outfield when he wasn't on the mound. He helped Alhambra to its sixth consecutive Almont League title and a second- round appearance in the Division 3 playoffs. Beltran batted .307 with 10 RBIs and five doubles. The senior was voted the Almont League's Pitcher of the Year after a 10-1 campaign with a 1.41 ERA and 54 strikeouts in 70 innings.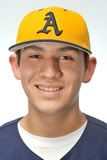 Saldate, a senior, was voted second-team All-CIF after batting .329 with 17 RBIs, five doubles and a home run. He also was stellar on the mound, going 6-2 with a 1.77 ERA in 59 innings pitched and 54 strikeouts. The senior also recorded a save and held opponents to a .208 average.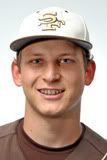 At catcher is St. Francis junior Dave Hubinger, who batted .381 with 21 RBIs and seven doubles and batted .401 in the tough Mission League. He was voted first-team All-Mission League after throwing out 69 percent of runners attempting to steal.
Rounding out the all-area first team is Arcadia senior Jonathan Larson at the utility spot.
Larson batted a whopping .482 with 28 RBIs, seven doubles and one triple. He had 13 multihit games, struck out only seven times and had a .627 slugging percentage, earning first- team All-Pacific League honors and second-team All-CIF in Division 2.
miguel.melendez@sgvn.com
=======================================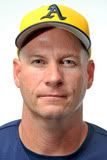 ALHAMBRA'S GEWECKE GETS MOST FROM PLAYERS
By Miguel A. Melendez, Staff Writer
There's a reason why the Alhambra High School baseball team rarely is a one-man show.
It's because Alhambra baseball coach Steve Gewecke is at his best when he gets the most out of every player — and you can bet he always does.
This year it was no different, and because Gewecke instilled a winning mentality from the start, the expectations coming in already were set high.
Alhambra was ousted in the second round of the CIF-Southern Section Division 3 playoffs, but make no mistake, Gewecke and the Moors felt they left everything on the field.
All season long, Gewecke had Alhambra ranked atop the CIF-SS Top 10 coaches' poll, and led the Moors to a No. 2 seed in Division 3, this after leading Alhambra to an unprecedented sixth consecutive Almont League championship.
For the consistency, the prowess from an unassuming lineup, and the management, Gewecke is the 2010 Star-News Coach of the Year.
Alhambra (23-5, 14-1 in league) won five one-run games this season, two of which came in league to fend off a pesky Schurr team and a lurking Montebello squad.
The reason the Moors didn't panic and were successful is simple.
"We won so many one-run games just because you have to believe you can win those games," Gewecke said.
"We won a game against Schurr stealing home because we work on it. How long championships are going to last, I don't know, but I think we'll be good again next year."
That Alhambra believes it can win those games is due to coaching that begins well before game day. In practice, it was Gewecke working on fundamentals that ultimately proved beneficial in key situations.
"We're good at manufacturing runs," Gewecke said. "Whether it's bunting or other things. (Alhambra assistant) Chris Cosby, in my opinion, is the best on the running game. To steal home, that was his call."
The game was tied 2-2 in the bottom of the sixth. Cosby made the call to steal home, giving the Moors a 3-2 win and a two-game lead over Montebello and one- game lead over a surging Bell Gardens team that ultimately finished second in the standings.
Cosby made the call, but it was Gewecke who trusted him to make it.
Gewecke learned from the best. He played under John Meiers at Arcadia and was studious of longtime and now-retired Alhambra boys basketball coach Joe Petralia.
"To this day (Meiers) has a big impact on my life," Gewecke said. "Joe taught me to just pay attention to detail and don't compromise your standards.
"Petralia ran his practices to the minute. We're not quite there yet, but maybe one day we can be."
Nevertheless, Gewecke's impact was immediate and lasting. That's evident by the throng of former players and students who come back and fill the grandstand behind home plate at Moor Field.
He got the most out of his two ace pitchers this season, seniors Jonathan Beltran and Greg Saldate, who went a combined 16-3 with 108 strikeouts. They also were studs at the plate, Beltran hitting .307 with 10 RBIs and five doubles, and Saldate .329 with 17 RBIs, five doubles and a home run.
"The kids are team guys," Gewecke said. "They all are, and they want to win. We had guys with good character, and I think that was the key this year."
Gewecke knows that in order for the Moors to take the next step, they'll have to get past the second round.
"We have to find a way," Gewecke said. "That's a big Achilles' heel right now. It's bothering everybody, because I woke up and I felt good about our practices. I felt good about Greg going to the mound over there because he had played there before. I just felt good about the report we had. As you know, it sometimes just doesn't go your way, and it hurts."
Still, Gewecke's efforts didn't go unnoticed, and his peers wanted to make that loud and clear.
"I'm feeling it right now," Gewecke said. "It feels good when this award comes from your peers, because I have a lot of respect for them.
"I wasn't the only guy or we weren't the only team to have a great year. (Arcadia coach) Nick (Lemas) had a great year and so did (Monrovia co-coaches) Brad (Blackmore) and Dave (Moore), and (Temple City's) Barry (Bacon) and on and on. It could have been a lot of other guys."
Gewecke's strides, however, couldn't be overlooked.
miguel.melendez@sgvn.com