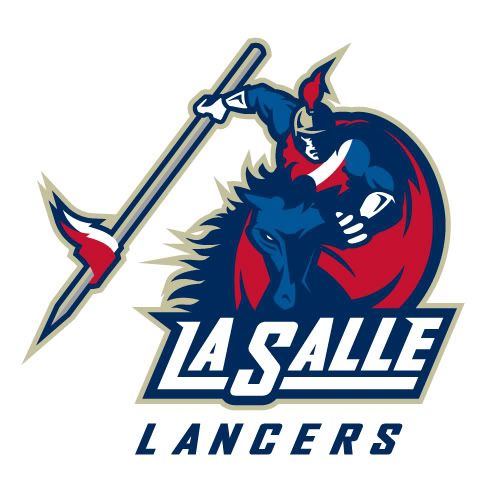 When Anthony Harris was hired as La Salle's new athletic director, his mission was to transform La Salle into a prominent program, saying "there's a lot of competition out there now. Maranatha, Alemany, they have a lot of kids from Pasadena. I would like La Salle to be a household name."
The new logo is the start to a wave of changes to come ahead.
"Absolutely," Harris said when reached by phone early this afternoon. "What we're trying to do is create a college prep athletic environment that matches our college prep academic environment. In a college prep school, in my opinion, we are preparing kids to graduate from college, not to go to college. On the athletic side, we are preparing guys to be college athletes. If they're lucky enough to continue into the next level, then hopefully we would have done our job so they're prepared."
Also, say goodbye to La Salle's old "LS" logo (below).
La Salle will use a new "LS" logo (below) in sports but will keep the old logo for academics.
La Salle also has a new school website complete with photos, schedules, rosters — all things that any fan and even a local reporter would want from a school website. To tell you the truth, it really does look like a college sports website, which is the look and feel Harris was going for. And if you follow La Salle's Twitter account, you can get score updates and final game statistics.
As far as feedback regarding the new logo?
"They love it," Harris said. "It's intimidating. Kids feel pride and really motivates kids. We painted our weight room, our offices, slogans. We're really trying to step it up a notch. That's what i was hired for and that's what we're doing."