There are people who believe that the drop in sales at McDonald's is a sign that the economy is flailing. Of course the opposite could be true, people have more money and are spending it at higher end fast food chains.
Whatever the case, here's what Business Week is reporting online: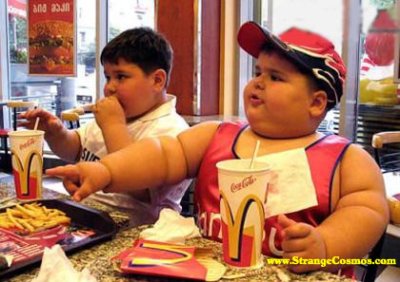 McDonald's Corp. (MCD), the world's largest restaurant chain, said sales at stores open at least 13 months fell 1.8 percent in October, the first monthly decline in nine years, as U.S. customer traffic decreased.
Analysts projected a drop of 1.1 percent, the average of 14 estimates compiled by Consensus Metrix. Sales at U.S. locations slid 2.2 percent last month, Oak Brook, Illinois-based McDonald's said today in a statement. Analysts also estimated a decline of 1.1 percent for stores there.
Chief Executive Officer Don Thompson, who took the helm in July, said last month that the company will advertise its Dollar Menu more to draw value-conscious Americans. McDonald's, which gets about one-third of its revenue (MCD) from U.S. stores, will also market new food items in 2013, he said.
Seems like every time I eat at McDonald's I get sick — or they screw up my order. If I had to guess I'd say that's contributing to the decline as well…