More than just tacos and tequila, celebrating Cinco de Mayo in San Diego is full of rich, cultural offerings and fun for the whole family. From the first annual Mariachi Festival to the 30th annual Fiesta Old Town, this fifth of May find yourself the perfect place to celebrate the music, food and fun of the Mexican culture.
Fiesta Old Town Cinco de Mayo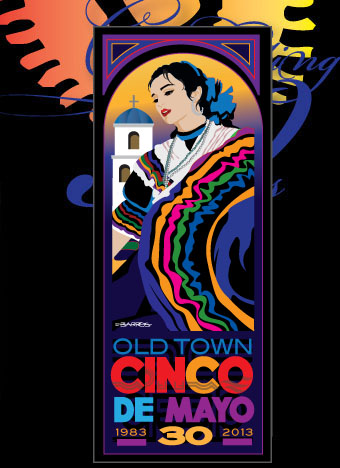 Now celebrating its 30th year, Fiesta Old Town is the largest event of its kind in Southern California. This free, three-day event is fun for the whole family including 3 stages of live entertainment, beer garden, bustling Mercado and interactive activities for the kids. Cruise down low-rider lane to check out custom paint jobs and gravity-defying hydraulics on display. Enjoy a high-end tequila tasting or satisfy your appetite by visiting over 20 restaurants featuring holiday specials.
Where: Old Town San Diego
When: May 3-5, 2013
Cost: Free
> Find out more about Fiesta Old Town Cinco de Mayo