The Jim Mora era officially begins today at 4:30 when UCLA visits Rice in the season opener. Our Jill Painter is live from Houston and will have your recap. Be sure to follow her on Twitter @jillpainter … I'm still not sure where I'll be watching the game since there's zero chance I'll ever subscribe to CBS Sports Network. This means I'll have to find some place in Pasadena. We'll see. Either way, feel free to follow me on Twitter @MelendezSports and I'll be happy to chat along while we watch together via cyber space. Mora will have a conference call with reporters Friday evening, so I'll be sure to have a post on the blog later that night with his thoughts about the game's result. I gotta say, this day seemed like it would never come with all the long and hot drives to San Bernardino and two-a-days there and in Westwood. It's pretty amazing how time flies. Just a few days ago we were all wiped on what to write. And now, Game Day.
UCLA vs. RICE AT A GLANCE
WHEN: 4:30 p.m., Rice Stadium, Houston
TV: CBS Sports Network
RADIO: KTLK-1150 AM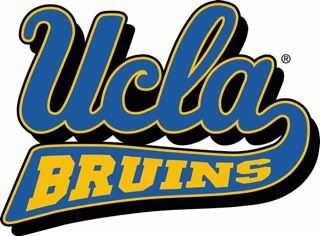 UCLA WINS IF …
… quarterback Brett Hundley and the slew of young playmakers can overcome nerves and execute the new spread offense.
… the offensive line builds cohesion with a consistent unit.
… the defense can apply pressure up front and build from last year's woeful sack totals.
TOP RETURNING PERFORMERS
RUSHING
Johnathan Franklin (976 yards, 5.9 Avg., 5 TDs)
RECEIVING
Joseph Fauria (481 yards, 12.3 Avg., 6 TDs)
DEFENSE
DE Datone Jones (41 tackles, 6.5 TFL, three sacks)
DE Donovan Carter (36 tackles)
SS Andrew Abbott (four interceptions)
INJURY UPDATE
Out: TE Ian Taubler (ankle)
Doubtful: None
Questionable: TE Jordan Barrett (knee)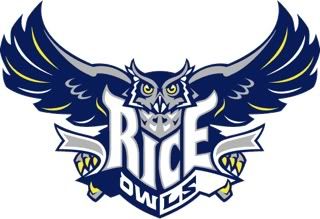 RICE WINS IF …
… quarterback Taylor McHargue connects with new set of receivers.
… the young and inexperienced offensive line doesn't get pummeled early and often.
… the secondary can provide solid cover protection.
TOP RETURNING PERFORMERS
PASSING
Tyler McHargue (1,072 yards, 8 TDs, 5 INT)
RUSHING
Turner Petersen (485 yards, 4.8 Avg., 5 TDs)
RECEIVING
Vance McDonald (541 yards, 12.3 Avg., 5 TDs)
DEFENSE
LBCameron Nwosu (108 tackles, 58 unassisted, 6 TFL)
CB Bryce Callahan (6 INTs, 34 tackles, 9 BrkUpPasses)
PREDICTION
UCLA 31, Rice 13