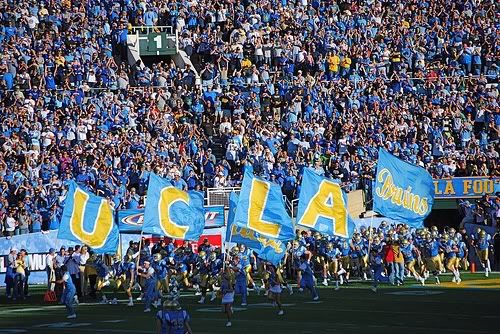 UCLA will meet Nebraska for the first time since 1994. That's when the Bruins were run out of Lincoln, Neb., after a 49-21 thrashing. The Bruins would much rather have this game be closer to the one they played in 1993 (14-13 loss) or even better like the one in 1988 when UCLA blitzed Nebraska with 24 first quarter points in an upset win over then-No. 2 Nebraska, 41-28, at the Rose Bowl.
UCLA is a five-point underdog in this one, and with each team's makeup all indications point to a close game with plenty of fireworks, and I'm not talking about the ones scheduled after the game. I'm in the minority of the writers who picked UCLA to beat Nebraska. My prediction score is below, but I picked the Bruins because this group seems to be one that feeds off excitement from playing at home with the chance to strutt their stuff in front of a national audiance against a nationally-ranked team.
In short, this can be a statement game, not just for UCLA but for coach Jim Mora who makes his home coaching debut. Mora downplayed this being his home opener, but a win over the Huskers would put an immediate stamp in Mora's short tenure. The trajectory is nowhere but going up, and it started from the very beginning when Mora hired a star-studded coaching staff, who in turn helped Mora recruit a stellar class that will make an impact this season. It continued in spring and into fall camp with a change in attitude (So long, 'Over the Wall') and a focus on team-building that led to the Bruins moving to San Bernardino with a clear agenda: Football all day, every day.
Mora's been all business since game week leading up to Rice, with the latest gem coming in an impressive 49-24 win that included NFL-like adjustments in the second half. Sure, UCLA gave up 358 yards of total offense, but a new playbook with new schemes throughout were all indications that a learning curve was in order, and boy did the Bruins learn quick showing as much in the second half. The defense also played lights out with seven sacks, half of last year's total. That in itself is just insane to phathom.
QB Brett Hundley is a freshman, but he doesn't think like a freshman and doesn't act like a freshman, so stop expecting him to play like a freshman. He's smart, poised, focused and dedicated. You realize that if not for three dropped passes against Rice he's close to completing every pass. I'll give you the interception, but mistakes happen. This is the moment Hundley's been dreaming since he signed his letter of intent. Now's his time and in front of his home crowd why would he not deliver like he has since Day 1.
But Nebraska's no push over. The Huskers want to show that lighting up the scoreboard is not a one-hit wonder. Taylor Martinez made a giant leap last week by passing for 354 yards, responsible for over half of Nebraska's total yards on offense (632). But just because he didn't roll out and turn the motor on the ground doesn't mean he's no longer a threat with his legs. Far from it. On defense, the Blackshirts gave up just a field goal in the second half, but showed to be vulnerable in the first half by giving up a 100-yard kickoff return and then an open-field, 24-yard touchdown pass from Chris Campbell, a first-time starter, to Dominique Sullivan.
If UCLA is to begin showing signs of separation from the past as recent as last season, now's the time for the Bruins to take exploit their opponents' miscues because in much-hyped games like this that's usually what it comes down to, and that will be the difference, I think, in a game with such a big stage and spotlight shining.
Here's what you should know as far as coverage goes: I'll be at the game along with colleagues Jill Painter and Steve Ramirez. You can tweet at us if you'd like @MelendezSports, @jillpainter and @srammy8 …. I plan to get to the stadium around 1ish, so there's a good chance another thread will be posted above this, either a game-running thread and/or a chat. You tell me what you want in the comment section. What have you been accustomed to that you want to see again. Let me know and I'll get on it this morning. Let's roll.
RELATED LINKS
UCLA faces litmus test in home opener against Nebraska (L.A. Daily News)
Rose Bowl's premium seating pavilion to debut Saturday (Pasadena Star-News)
Big Red Today: Husker football coverage (Omaha World-Herald)
Nebraska football coverage (Lincoln Star Journal)
No. 16 NEBRASKA VS. UCLA
WHEN: 4:30 p.m., Rose Bowl
TV: Fox (Channel 11)
RADIO: KTLK 1150-AM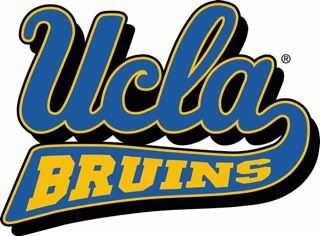 UCLA WINS IF …
… the defense can keep Nebraska quarterback Taylor Martinez in check, meaning the Bruins have to minimize Martinez's big playmaking abilities outside the pocket.
… the young offensive line can hold up its latest challenge from Nebraska's stout defensive front. If they do, running back Johnathan Franklin could have another big day and give the defensive front some fits.
… the amount of turnovers are limited, especially on special teams.
TOP UCLA PERFORMERS (vs. Rice)
PASSING
Brett Hundley
21-of-28, 202 yards, 2 TD, 1 INT
RUSHING
Johnathan Franklin: 214 yards, 3 TDs, 15 carries, 14.3 Avg., 78 long
Brett Hundley: 68 yards, 1 TD, 7 carries, 72 long
Jordon James: 28 yards, 5 carries, 5.6 Avg., 10 long
RECEIVING
Joseph Fauria: 3 catches, 53 yards, 17 avg., 1 TD, 36 long
Jordon James: 4 catches, 45 yards, 11.2 avg., 18 long
Shaquelle Evans: 4 catches, 42 yards, 10.5 avg., 17 long
DEFENSE
LB Eric Kendricks (11 tackles)
DE Datone Jones (6 tackles, 2 sacks)
LB Anthony Barr (6 tackles, 1 sack)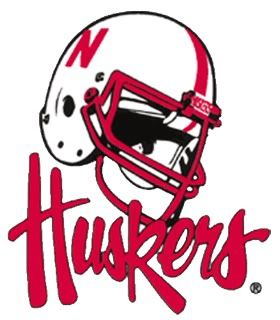 NEBRASKA WINS IF …
… quarterback Taylor Martinez proves why UCLA should have offered him a scholarship as a senior out of Corona Centennial High.
… the defensive packages prove to be too confusing for a young quarterback in UCLA freshman Brett Hundley.
… the Cornhuskers rack up points with ease and take out the home crowd by building an early lead.
TOP NEBRASKA PERFORMERS (vs. Southern Miss)
PASSING
Taylor Martinez
26-of-34, 354 yards, 5 TDs, 0 INT, 36 long
RUSHING
Amer Abdullah: 15 carries, 81 yards, 5.4 avg., 19 long
Rex Burkhead: 3 carries, 68 yards, 22.7 avg., 1 TD, 57 long
Imani Cross: 11 carries, 62 yards, 5.6 avg., 10 long
RECEIVING
Quincy Enunwa: 6 catches, 70 yards, 11.7 avg., 27 long
Kyler Reed: 5 catches, 57 yards, 11.4 avg., 1 TD, 18 long
Jamal Turner: 2 catches, 46 yards, 23.0 avg., 36 long
DEFENSE
LB Will Compton (12 tackles, 1 sack)
DT Baker Steinkuhler (8 tackles, 1/2 sack, 2.5 tackles for loss)
LB Alonzo Whaley (6 tackles, 1 tackle for loss, 1 fumble recovery)
PREDICTION
UCLA 38, Nebraska 32