Oregon State QB Sean Mannion (above) is not a mobile quarterback, which can potentially result in overthrown and forced passes along with bad reads when the pocket collapses. Expect the UCLA defense to apply pressure and make Mannion beat the Bruins with his arm. If UCLA can throw Mannion off his game then it could become a trickle down effect, meaning the Beavers could have difficulty finding the end zone. UCLA has plenty of weapons offensively that can overwhelm an Oregon State defense that hasn't seen a potent offense like the Bruins'. Let's face it, Wisconsin's offense is not much to consider given the Badgers only scored 26 points against Northern Iowa in the season opener. That's right, Northern Iowa. On top of that, the Badgers only scored seven points against Oregon State. That's right, seven. Look, the Beavers clinched a solid win over a ranked Wisconsin team, no disputing that. But let's not pretend like the Badgers didn't have weaknesses that were exposed. If Mannion is rattled by a determined UCLA D-line led by Datone Jones, then Mannion's inability to roll out of the pocket, which could affect how the Beavers move the ball and establish field position. UCLA's blitz packages could be too much for Mannion to handle, especially with Jordan Zumwalt and Anthony Barr coming off the edges. Oregon State's seasoned secondary and power up front all but shut down Wisconsin, but this is UCLA's offense, which is just a whole different animal. The Bruins have the nation's leading rusher in Johnathan Franklin and the most prolific freshman quarterback in Brett Hundley. On top of that, you have a stable of running backs and an offensive line that will improve with the possible return of Jeff Baca at guard. UCLA's focus is at an all-time high, as UCLA coach Jim Mora said earlier this week. The Pac-12 opener in front of a national audience is an opportunity the Bruins are not about to relinquish, and they proved as much against nationally-ranked Nebraska. This is a tough challenge for Oregon State, which for the first time in quite some time will play back-to-back nationally ranked teams to begin the season. Oregon State has faced Top 25 teams in consecutive weeks to open the year four times previous – 1950 (4 straight weeks), 1953, 1960 and 1968. The intensity is high. This is a Pac-12 opener. Now's the perfect time to make a statement. Let's roll.
RELATED LINKS
UCLA ready to give Oregon State a contest L.A. Daily News
Oregon State rundown: Sneak peek at UCLA The Oregonian
Mike Riley calls Beavers 'professional practicers' The Oregonian
Is kicking game a concern for Oregon State? The Oregonian
Oregon State rundown: Defense can't give up big plays vs. UCLA The Oregonian
Mike Riley says matchup with UCLA tough across the board The Oregonian
Mazzone brings balance to Bruins Eugene Register-Guard
OREGON STATE vs. NO. 19 UCLA
WHEN: 12:30 p.m., Rose Bowl
TV: ABC/ESPN2
RADIO: KTLK 1150-AM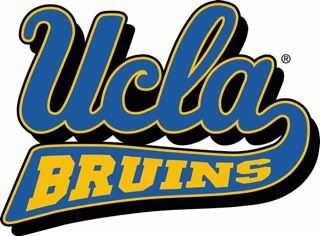 UCLA WINS IF …
… the offensive line can revert back to playing with efficiency like they did against Nebraska, as in opening running lanes and cutting down on penalties.
… quarterback Brett Hundley can dissect the Beavers' seasoned secondary and the Bruins' stable of running backs can thrive off Oregon State's smash-mouth style.
… the defense can force turnovers and stop the Beavers' third-down efficiency.
TOP UCLA PERFORMERS
PASSING
Brett Hundley: 69-of-103, 827 yards, 8 TD, 3 INT
RUSHING
Johnathan Franklin: 66 carries, 541 yards, 8.2 avg., 3 TD
Damien Thigpen: 21 carries, 151 yards, 7.2 avg.
Brett Hundley: 28 carries, 171 yards, 4.2 avg., 1 TD
RECEIVING
Steven Manfro: 14 catches, 164 yards, 11.7 avg., 1 TD
Joseph Fauria: 9 catches, 122 yards, 13.6 avg., 3 TD
Jordon James: 9 catches, 75 yards, 8.3 avg., 1 TD
DEFENSE
Defensive end Datone Jones (13 tackles, two sacks)
Linebacker Anthony Barr (12 tackles, three sacks)
Cornerback Sheldon Price (four interceptions)
UCLA INJURY UPDATE
Out: None
Doubtful: None
Questionable: OG Jeff Baca (undisclosed)
OREGON STATE WINS IF …
… quarterback Sean Mannion can build on last week's efficiency in which he completed 62 percent of his passes against Wisconsin.
… if the Beavers can establish a run attack early.
… if the secondary can rattle Brett Hundley's rhythm.
TOP OREGON STATE PERFORMERS (vs. Wisconsin)
PASSING
Sean Mannion: 29-of-47, 276 yards, 1 TD
RUSHING
Malcolm Agnew: 11 carries, 45 yards, 4.1 avg.
Storm Woods: 9 carries, 36 yards, 4.0 avg.
Brandin Cooks: 2 carries, 13 yards, 6.5 avg.
RECEIVING
Markus Wheaton: 8 catches, 87 yards, 10.9 avg.
Brandin Cooks: 6 carries, 80 yards, 13.3 avg., 1 TD
Colby Prince: 4 catches, 42 yards, 10.5 avg.
DEFENSE
Linebacker D.J. Welch (seven tackles, two TFL)
Defensive end Dylan Wynn (six tackles, one sack)
Safety Ryan Murphy (four tackles, one interception)
OREGON STATE INJURY UPDATE
Out: None.
Doubtful: None.
Questionable: S Anthony Watkins (hip), FB Clayton York (undisclosed).
PREDICTION
UCLA 28, Oregon State 15