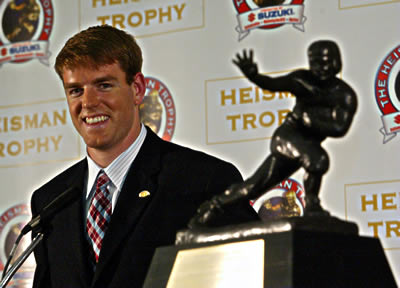 The Heisman Trophy ceremony is tonight. During the Pete Carroll era, it was a highlight of covering USC when you got to go to New York in December. In 2002, I remember Carson Palmer going out with a small group the night he won the award.
A few years later, there was quite a scene at a New York nightclub with Reggie Bush, Matt Leinart, Adrian Petersen and Alex Smith among others.The best players in the nation were relaxed and enjoying themselves.
Before this season, everyone seemed to think Sam Darnold would make the ceremony. It really was a shame it did not happen. Remember in 2012 everyone thought Matt Barkley would go too. You just never know.