Early this morning Whittier-area great Nomar Garciaparra signed a one-day contract with the Boston Red Sox in order to retire with the club he loved.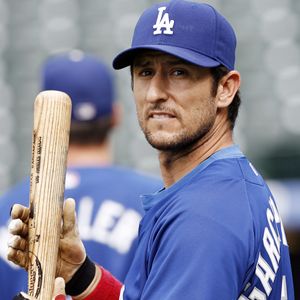 Here's a story and interview from ESPN –
Now I pose two questions.
1.) Is Garciaparra worthy of the Hall of Fame?
2.) Is Garciaparra the greatest Whittier-area athlete of all-time?
There are definitely a lot of greats like Montebello's Jack Kramer (tennis great) and/or Bobby Knoop (Angels), Whittier's Bob Chandler (Buffalo Bills/Oakland Raiders), La Serna's Dave Dalby (Oakland/Los Angeles Raiders), El Rancho's Rich Camarillo (Rams/Raiders) and/or Mickey Klutts (New York Yankees), La Mirada's Jenny Finch (Team USA softball), Santa Fe's Mark Kotsay (Florida Marlins) and/or Todd Burns (Oakland A's), and Biola's Todd Worrell (St. Louis Cardinals).