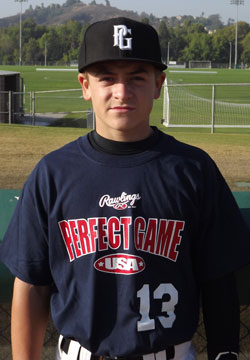 Etiwanda High School infielder Kyle Isbel has made a verbal commitment to UNLV
He also visited a number of Division I schools including USC, Long Beach State, UC Santa Barbara and Cal State Northridge but decided he'd take the option out of state.
"I like the atmosphere there and the new facilities," he said. "I spent a lot of time with the coaches and got to talk to some of the players and it seemed like a great fit."
It helped that Isbel has another good friend going there in Austin Pritchard of Riverside J.W. North who has also committed to the school.
Isbel hit .347 with seven doubles and 14 RBI as a junior for the Eagles, earning second team All-Baseline League honors. He plans to major in business or sports medicine.
UNLV finished first in the Mountain West Conference last year. The team was 36-25 overall and 20-10 in conference play.