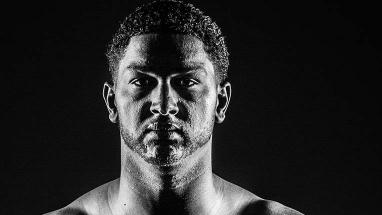 Dominic Breazeale/Photo courtesy of Premier Boxing Champions
Heavyweight champion Anthony Joshua of England and contender Dominic Breazeale of Alhambra on Monday played host to a conference call promoting their title fight Saturday at O2 Arena in London (on Showtime).
Joshua fielded questions first, then Breazeale. At the end, Breazeale was asked for a prediction. The former Division I college quarterback (Northern Colorado) pulled no punches.
"Knockout," Breazeale said. "I keep telling you guys, man. Six, seven rounds, I'm knocking Anthony Joshua out."
Breazeale, 30, is 17-0 with 15 knockouts. Joshua, 26, is 16-0 with 16 knockouts. He won the title with a second-round knockout of Charles Martin of St. Louis this past April at O2 Arena.