The final baseball honors are out and three local players have been honored by MaxPreps which named its Large Schools All-State team.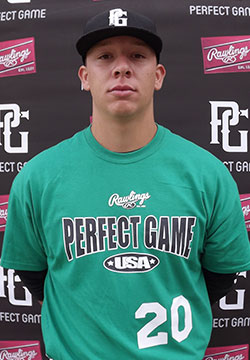 Pitcher Bailey Falter and outfielder Chris Ceballos, both seniors, were named to the first team while senior second baseman Kyle Isbel of Etiwanda made the second team.
Falter, who was drafted in the fifth round and signed by the Phillies, was 6-2 with a 1.20 ERA and 97 strikeouts in 76 innings pitched.
Ceballos, who has signed with Cal State Fullerton, hit .422 batting with 7 doubles, 25 RBI, 27 runs and a school single season record of 12 home runs.
Isbel, the Most Valuable Player in the Baseline League, hit .397 with 6 doubles, 2 triples, 6 home runs, 28 RBI and 34 runs scored. He has signed with UNLV.
All three players were first team All-Inland Valley selections by the Daily Bulletin.