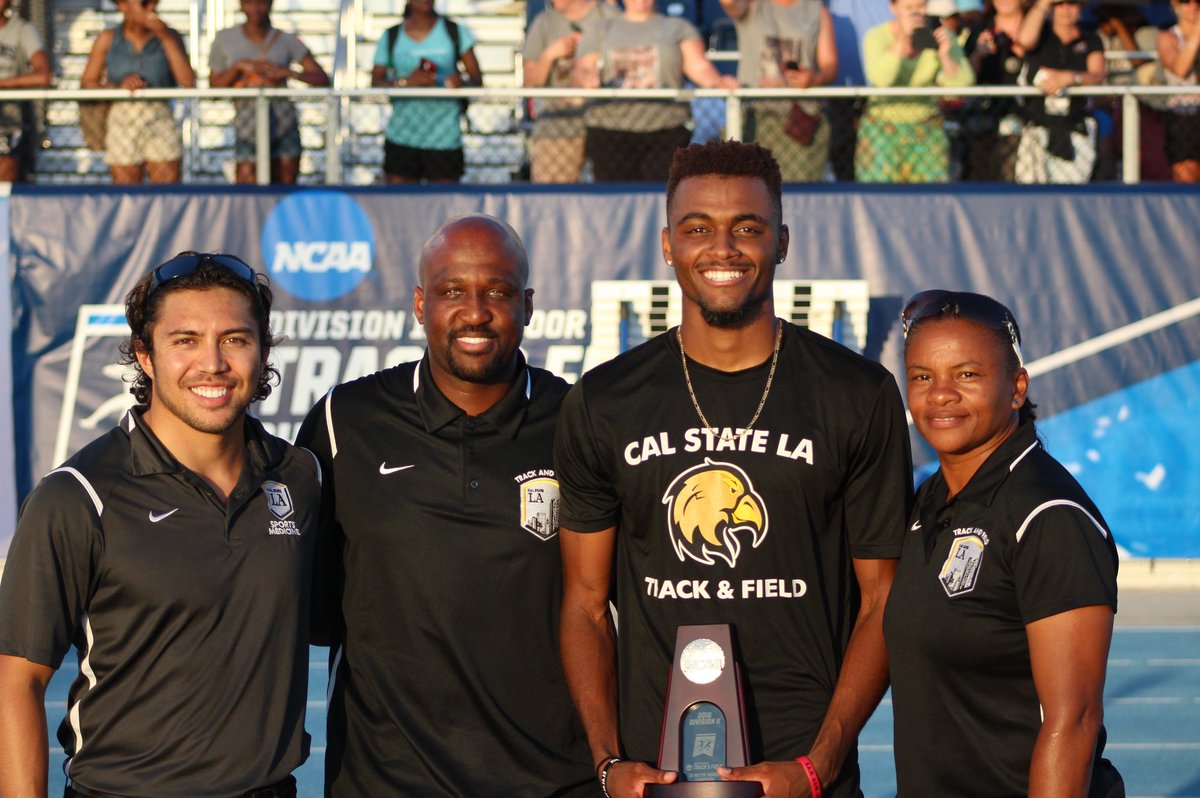 Junior Khaliffah Rosser of Cal State Los Angeles is a national champion.
Rosser, a product of Summit High School and Chaffey College, took first place in the 400 hurdles at the NCAA Division II National meet on Saturday at IMG Academy in Bradenton, Fla.
Rosser, the West Region Track Athlete of the Year, registered a personal best time of 49.04, which ties the Cal State LA record set by Sam Turner in 1978. Rosser's previous best was a 49.27 clocking that he achieved while winning the elite race at the Mt. SAC Relays in April.
The race had a familiar look to it as Rosser, running in lane No. 4, took quick command. He made up the stagger on the top competitors almost from the start and never wavered before finishing with a comfortable winning margin. Shawn Rose of St. Augustine's, who had the nation's No. 2 time entering the race, was second in 49.93.
Rosser won the first national championship in men's track and field for Cal State LA since Josh Como and Giorgio Bryant won national titles in the triple jump and long jump in 2011. The intermediate hurdles title is the first for Cal State LA since Gordon Bugg in 1985.
The title was the 29th championship in men's track and field history for Cal State LA