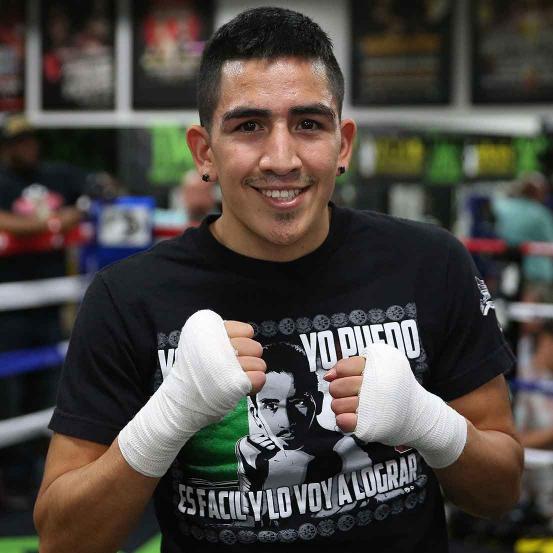 Leo Santa Cruz/Photo courtesy of Premier Boxing Champions
Much has been said about how Leo Santa Cruz could not have been 100 percent focused on the task at hand July 30 when he set out to defend his featherweight title against Carl Frampton of Northern Ireland at Barclays Center in Brooklyn. Santa Cruz's father/trainer Jose was at the fight, but he had missed a lot of camp because he is fighting spinal cancer, and Frampton took his son's title via majority decision.
However, the elder Santa Cruz has since gone into remission and he is in camp full-time as his son prepares for the Jan. 28 rematch with Frampton at MGM Grand in Las Vegas (on Showtime).
Leo Santa Cruz (32-1-1, 18 KOs), who is also trained by his brother Antonio, is stoked.
"He's always been the one who knows how to point out and correct the mistakes that I make in training," he said of his father. "I think having him full-time will be a big difference. He will push me more."
Jose Santa Cruz believes he can help his son be at the top of his game.
"I am happy to be part of Leo's training camp again," he said. "I think that was the major difference in his last fight. I'm back pressuring him again and making sure he keeps the pressure on his opponent. I think my presence in the gym reminds him of the work he needs to do."
Frampton, 29, is 23-0 with 14 knockouts. Santa Cruz, of Lincoln Heights, is 28.