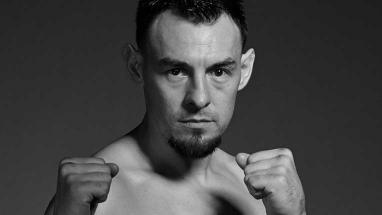 Robert Guerrero/Photo courtesy of Premier Boxing Champions
Robert "The Ghost" Guerrero has won world titles in the featherweight and super featherweight divisions, and interim titles at lightweight and welterweight. But he hasn't even held an interim title for nearly four years, so it's safe to say he's looking to get back into the title picture.
Considering he distinguished himself well in his most recent bout – a unanimous-decision loss to Danny Garcia in a welterweight title fight in January – Guerrero has reason to believe he can still get back to the promised land, though it will be difficult to do in the tough welterweight division in which he toils.
Guerrero (33-4-1, 18 KOs) has no doubt he can get there.
"I want to get back in there with the top guys," said Guerrero, who Aug. 27 will take on
David Peralta
(25-2-1, 14 KOs)
of Argentina in the main event at Honda Center (on Spike). "All the fights are there. I have to get back in that position. I have to get them to stand toe-to-toe with me."
That was no doubt a shot at Garcia, who moved quite a bit against Guerrero.
"I don't need to prove anything to myself," Guerrero said. "I know I can fight. I come in and work hard every day. I have to go and prove it to the fans. The fans are what makes us. I have to prove it to everybody watching that I'm there at the top level.
"We definitely want a rematch with Danny Garcia. If I don't get that, it's anyone at 147 pounds. The guys are all there and I'm ready to battle."