Former Alta Loma High School quarterback Jacob Hennie has committed to Air force.
Hennie, a 5-foot-11, 183-pounder, started for the Braves his sophomore and junior seasons but transferred to Corona Santiago in January and played his senior season there. He completed 118 of 202 passes for 1,426 yards and 15 touchdowns with four interceptions.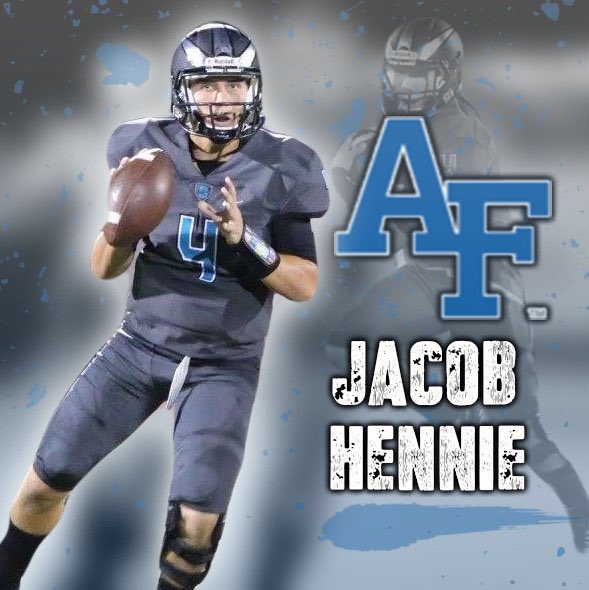 He has been to Air Force twice and took unofficial visits to San Diego State, UCLA and Cal but the only other firm offer he had was from NAIA Mayville State (N.D.).
"I really liked it out there. It was really beautiful," he said. "In feel like I developed a great relationship with the coaches there too."
The commitment shouldn't be a big surprise either. Hennie is close friends with Nate Romine, a former Upland High quarterback who is a junior at Air Force and was the starting quarterback before sustaining a torn ACL.
Hennie went down to San Diego when Air Force played for the Mountain West Conference title at Qualcomm Stadium and hung out with Romine, giving the two the opportunity to talk about the possibility of playing together.
Hennie says the military commitment is for six years. He is considering becoming a pilot or a possible career in criminal justice.