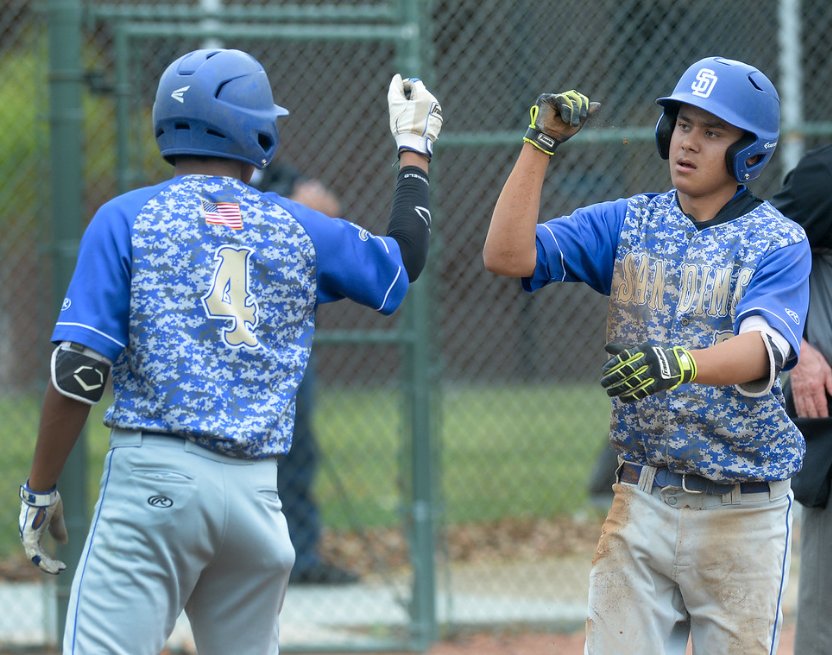 The San Dimas baseball team secured it's fifth straight Valle Vista League title when it defeated Covina 11-1 Tuesday night.
The Saints (20-5) have a game left Thursday against Covina, then its on to the postseason where they will be competing in a very tough Division 2.
It is a younger version of the Saints than what coaches Mike Regan and Mark Chiappelli are used to with several freshmen playing key roles.
"We have potential but we have a lot of guys that haven't been there before," Regan said. "You get to the playoffs and you're going to see better pitching and you never know how younger guys are going to respond."
Regan singled out the leadership of his experienced seniors in Dante Palacio, Joseph Bahna and Lorenzo Llorens. Bahna, who is hitting .387, has signed with NCAA Division II Cal State San Marcos while Palacio, hitting .377 with a team-high 24 RBIs, is headed to Cal Poly Pomona.
Palacio had two hits and three RBI while Bahna slugged a two-run home run to highlight Tuesday's win. Freshman Isiah Marquez also had a pair of hits.
Sophomore Zach Jacobs (7-2, 1.15) went the distance and picked up the win in the league-clinching game.